Lake Louise with its 4275 acres of diverse terrain, oozes classic ski culture from its log lodges to its Après scene. It has come a long way from when people tromped around the mountains in wool and carried heavy wooden ice axes to the top of mountains. From the owner, Charlie Locke, being part of the first party to do the Jasper to Lake Louise traverse to the stomping grounds for Rocky Mountain Freeriders that produced world class big mountain athletes such as Eric Hjorleifson and Chris Rubens, the pioneer spirit is alive and well. Fast forward to present day and the lure of Lake Louise is stronger than ever. From spandex clad ski racers to fun loving families, it has a special draw to it.
However, the Canadian Rockies snowpack is a bit like a box of chocolates; you never know what you're going to get. The last two seasons were remarkably stable through the Lake Louise area making perfect conditions for ticking off big objectives. But, that is not the typical snowpack.
Typically, these beautiful towering massifs are breeding grounds for unstable layers and cantankerous avalanche conditions. Through cold spells with intermittent snowfall, weak layers of facets, wind slab and surface hoar are fabricated, forming what is known as a continental snowpack. In other words, a "look don't touch" scenario for skiers and riders looking to get into the gnar most of the winter.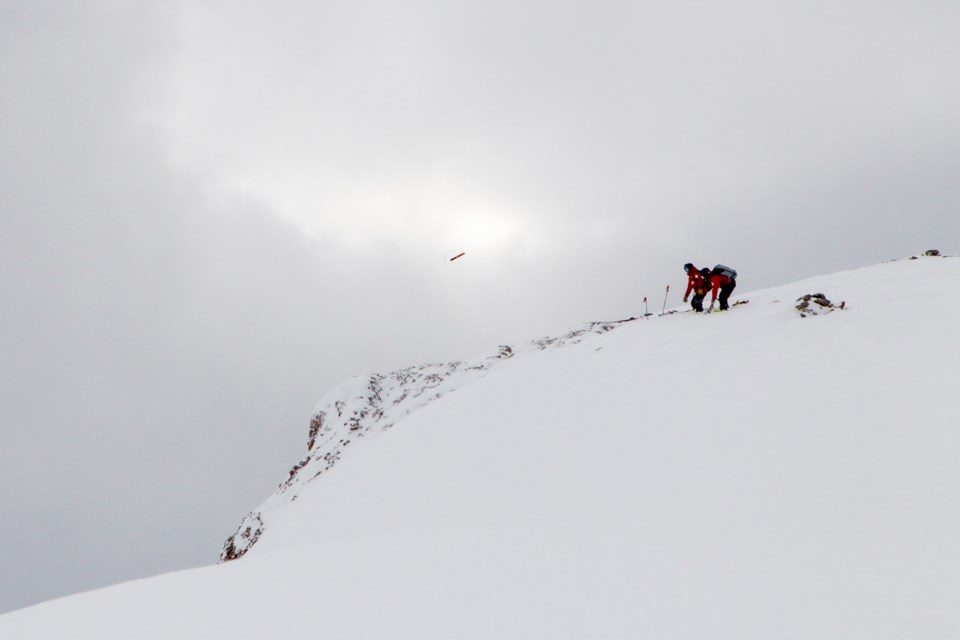 One should tread lightly outside the bounds of the Lake Louise Ski Resort – inbounds, it's a no holds barred paradise of steep chutes and open bowls for avid ski bums in-bounds every season. There's no magic behind it, just tireless hours of training, research and sacrificed hip flexors of the ski patrollers that form the small, highly trained Avalanche Team for Lake Louise.
Headed up by Rocket Miller, Operations Mountain Manager, and Dave Petch, Head Forecaster, as soon as snow dusts the high alpine, these two have their heads in the snow. In order to have green light conditions in the resort and open terrain throughout the early season, Petch and his team need to be in the field using techniques to mix and mash the layers of this usually uncooperative snowpack to create one cohesive base. In other words, manufacture stability to make sure they can feed hungry ski bums their blower, champagne powder on storm days.
"You always need to just get out on the mountain and get amongst it," says Petch referring to Rocket's approach to ski patrolling at Louise. Without the work ethic instilled by Rocket or Petch and his combined 54 years of experience of communing with the Lake Louise terrain, it would be hard to open their endless chutes, famed back bowls and steep terrain to keep the Canadian Rockies skiers appetites satiated on powder days.
"Folks lose their minds, and all humanity is lost on a powder day. This has always been and will always be.", Rocket says as he reminisces on powder days at the resort. Humankind has yet to engineer a powder day, making that cold smoke a finite commodity. This creates a feast or famine mentality within the avid skiers of Western Canada due to its perceived scarcity. But in recent years, the insurgence of the digital era and technological advancements such as fat skis have brought that frenzied sense of urgency to a fever pitch. "As a result of increased interest in opening double black riding, people want terrain and sooner in the year than in decades past," says Petch.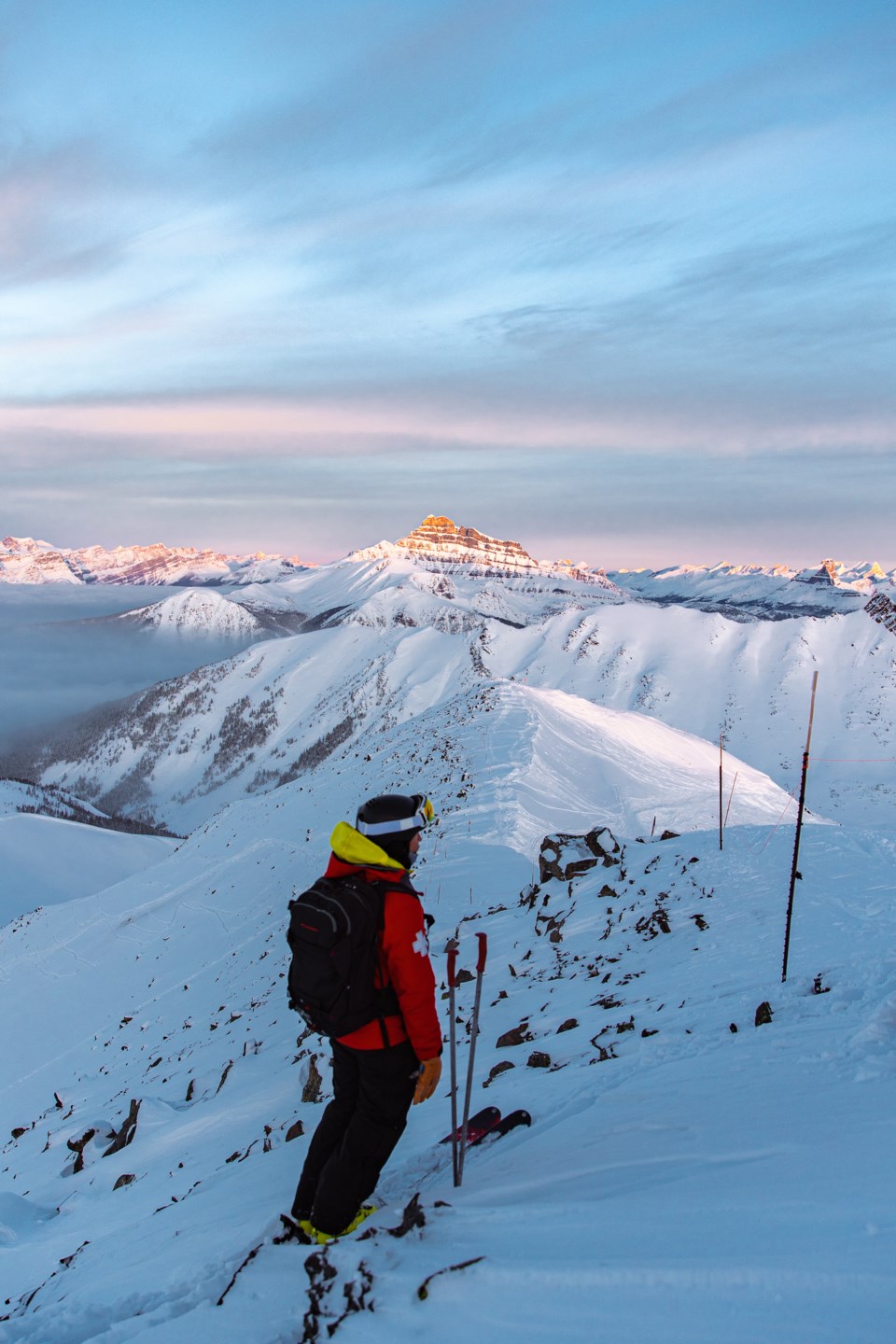 Though the froth and stoke of skiers are at an all-time high since the advent of resort skiing as we know it, technological advancements in the avalanche forecasting world have had the same upward trajectory to match it. Rocket recalls a time when daily snow reports and weather observations arrived via fax machine in the wee hours of the morning instead of a direct line to your phone. "There was so much pioneering that went down," Petch referring to Rocket's era of avalanche control. Though it may have been a little more cowboy back, then they still got the job done, and the terrain open safely for the hot doggers of their era.
With the evolution of the digital era, information communication and transmission move at a lightning pace, and forecasting is no exception. "From the moment I open my eyes, I can access information that I can use for the daily avalanche hazard assessment and forecasting," says Petch.
Although the information is more readily available, what you do with it is the most important piece of the puzzle in forecasting. Forecasters like Petch and Rocket are like scientists experimenting with the same calculated eye and method to the madness that Mother Nature presents them. And like with all scientists, experience can never be understated.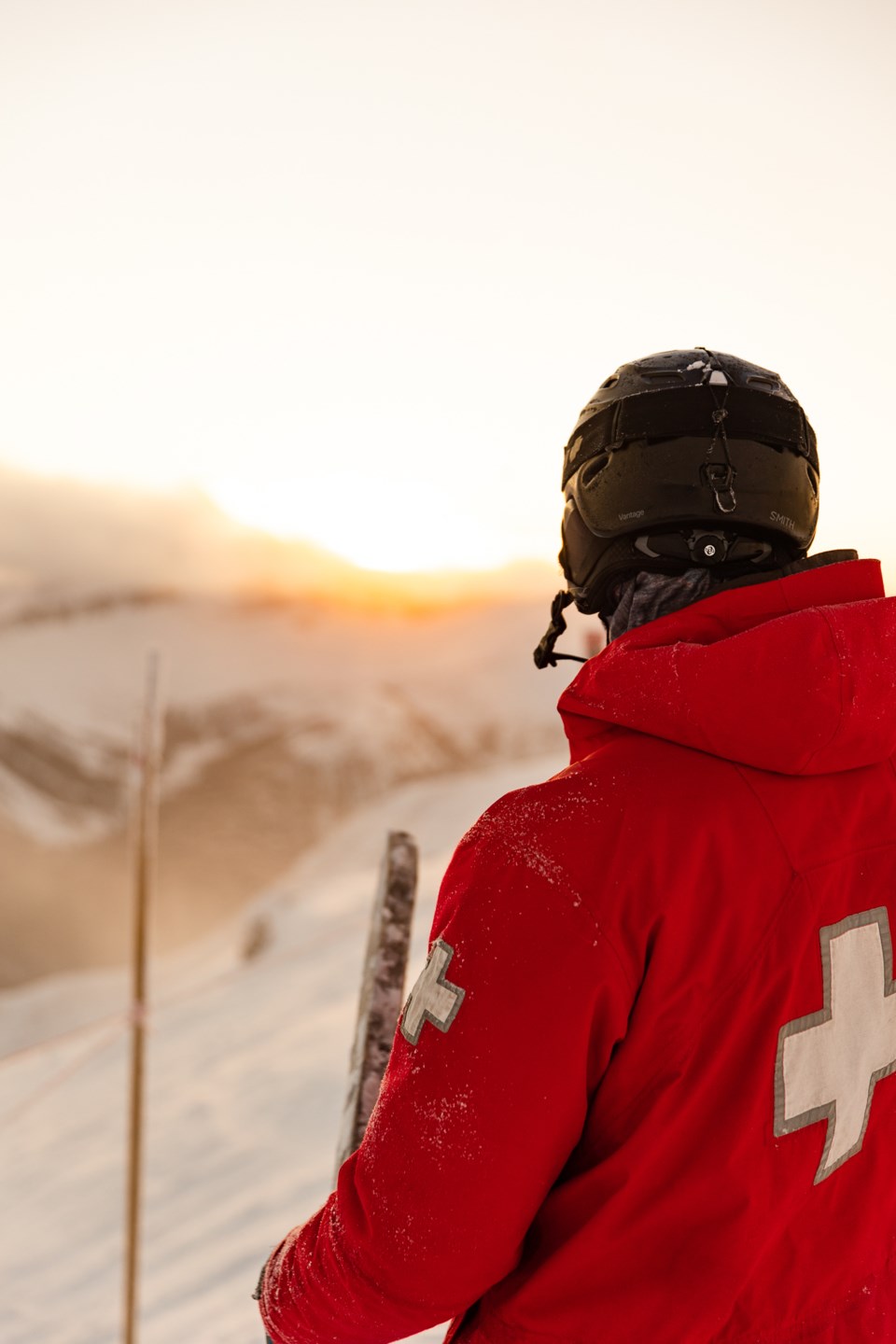 "One can certainly learn from those who came before you, but you can never say you've seen it all." says Rocket. Walking this tightrope between humility and confidence is the balancing act that only the experience of Rocket's 35 years at Lake Louise can teach you.
Though things have changed in the ski patrol world during the digital era, the camaraderie and the passion for the mountains remain. "It's increasingly rare to just sit and just chat face to face with people uninterrupted. "Those 5-15 minute chair lift rides are more special than some realize," says Petch. Though they're first on and off the mountain, working tirelessly in between, it all becomes worth it when you get to leave work with a cup made full by powder turns, good, genuine folk and knowing that with every ski cut and bomb thrown, they dropped a rope made someone's day better.
Alexandra "Army" Armstrong (she/they) is a former Lake Louise Ski Patroller and Ski Coach. She know lives in Squamish, BC and is a professional skier, writer and cat mom.