All it takes is for the temperature to drop a few degrees below freezing to transform a flowing waterfall into a solid ice pillar, literally suspended in time.
When that happens, the faces of Rockies ice climbers break into wide grins, as they fill their backpacks with gear and head out to their favourite venues. While some Canadians complain about seven-month-long winters, you won't find any Bow Valley ice climbers among them. The region boasts more than 1,000 established ice climbs and a season that reliably runs from October until April.
"Canmore is one of the few accessible areas in the world that still has reliable ice climbing," says local Will Gadd, a world-class ice climber. "In fact, climate change may make more ice for us due to more freeze/thaw. There's been an absolutely huge increase in ice climbers coming here from the United States and Europe due to our still-reliable season, great climbs, and relative accessibility."
Rockies climbers in the late 1800s wore leather boots with nails driven into their soles to provide traction on ice.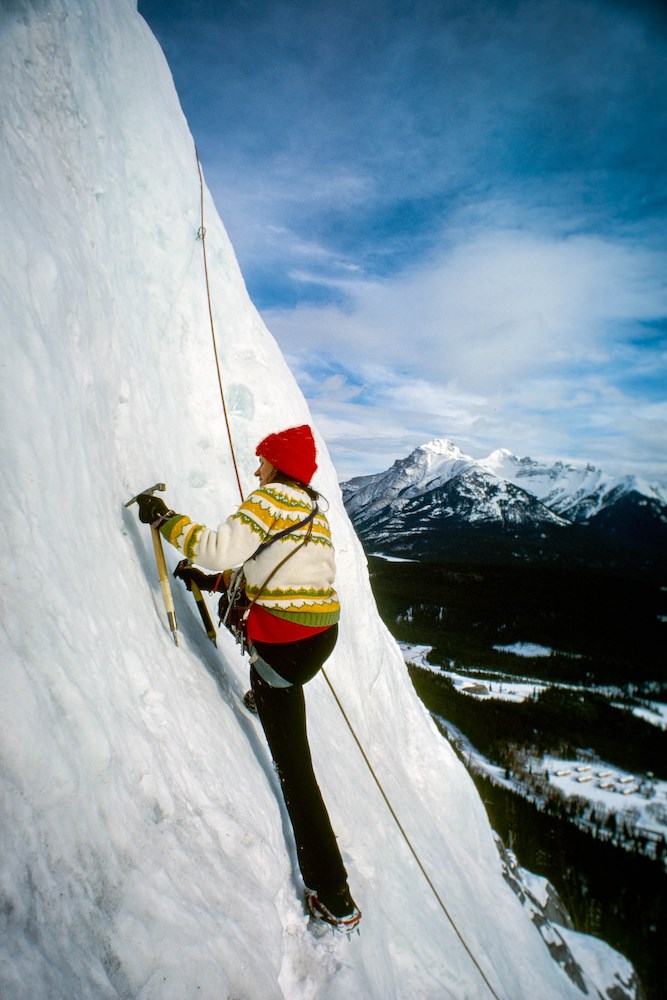 The development of full-foot crampons — a metal-spiked plate that attaches to a boot, around 1908 — facilitated climbing increasingly steep ice. Improvements in technology helped ice climbing become a sport of its own, and by the mid-1960s, winter-frozen Cascade Falls was climbed for the first time.
While unwieldy and inefficient by today's standards, the 1970 invention of new ice axes called Terrordactyls allowed ascending vertical ice. In 1973 bold Calgary climbers Bugs McKeith and Rob Wood seized their new tools to make the first ascent of the Lower Weeping Wall on the Icefields Parkway. With numerous routes established since on the now-iconic wall, it's been a bucket-list venue for countless ice climbers since.
Over the decades, improvements in equipment spurred climbers to attempt steeper routes on thinner ice. Ropes and steel screws became stronger and safer, harnesses became more comfortable and more trustworthy, as did helmets. Straight-handled ice axes were curved to allow hooking and piercing of vertical and even overhanging ice formations, and crampons became lighter, stronger and more efficient. With that, climbers rose to new heights via more difficult test-piece routes.
High on the cliffs of Mount Rundle near Banff, Terminator, Sea of Vapours and Replicant were first climbed in the 1980s, and through the '80s and '90s Barry Blanchard, Kevin Doyle, Jeff Marshall, Guy Lacelle, Dave Thomson and others established increasingly difficult, long climbs high on serious mountain faces. Through the early 2000s, locals Rob Owens, Will Gadd, Scott Semple and Sean Isaac graced the pages of magazines around the world, while Kim Csizmazia dominated the international women's field.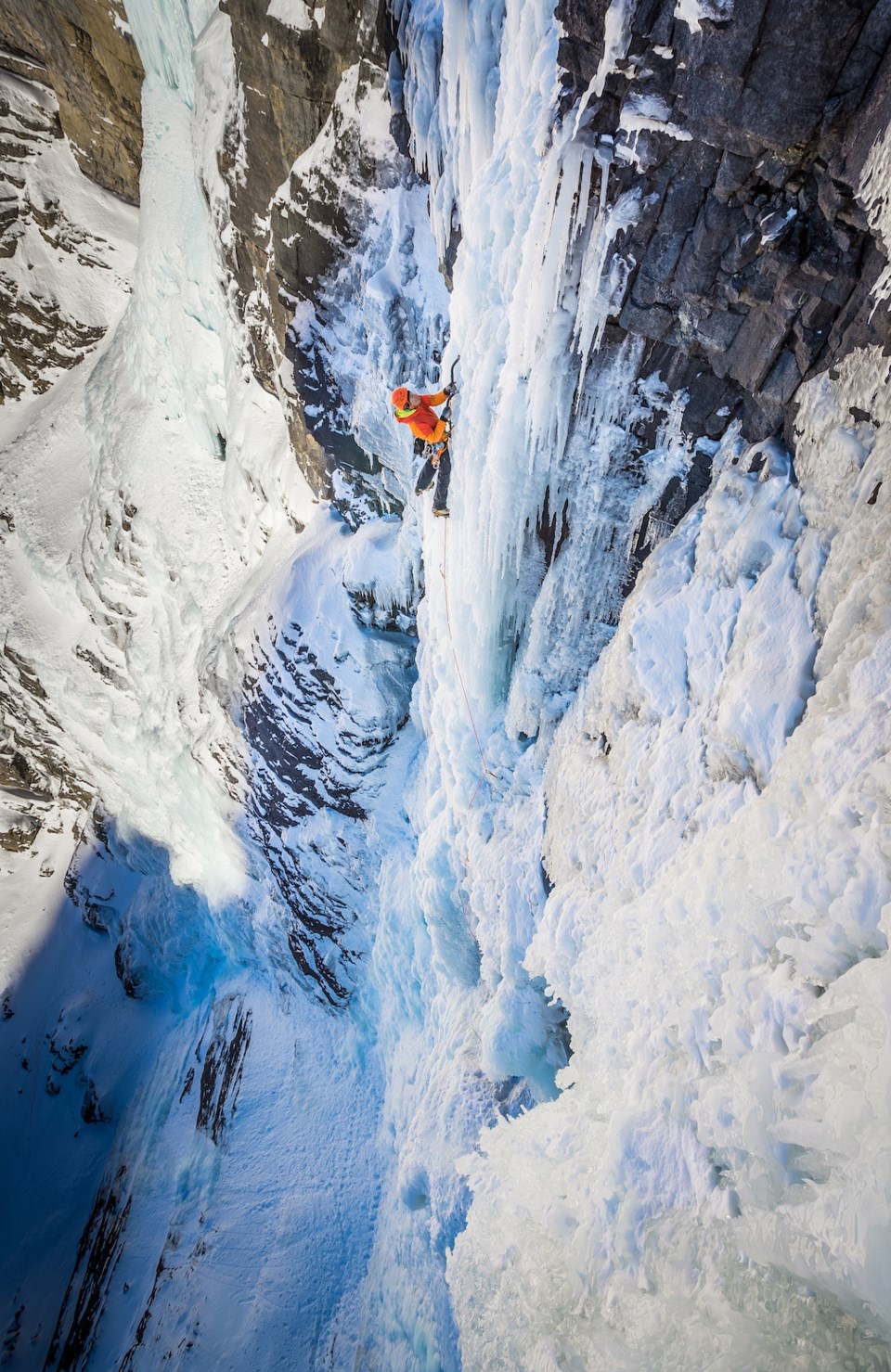 Today, in his early 50s, Gadd is still accomplishing firsts on frozen waterfalls in Canada and overseas. Calgary's Raphael Slawinski and Canmore's Sarah Hueniken also rank among the world's most skilled ice climbers.
"Ice climbing feeds my curiosity," Hueniken explains. "It's always uncertain what you will find with each swing and upward movement. It's ever-changing. It's amazing that we can climb something that only existed as moving water earlier in the year and now is a solid chunk of ice, soon again to be flowing water with the changing seasons. The movement of ice climbing is also very satisfying, almost addictive, and ice itself is such a beautiful form of nature. The two together are quite magical."
The rewards, she added, are many.
"Ice climbing in the Rockies is endless," Hueniken said. "It takes you to places you would not normally go and shows you amazing areas that wouldn't normally be travelled in if you weren't looking for ice."