OnTop Mountaineering offers small and personalized group tours and mountain guide services, specializing in courses and trips in mountaineering, rock and ice climbing, trekking, and backcountry skiing in the mountains of Europe and Western Canada.
Jörg Wilz launched OnTop in 1996. He became a certified guide at 22, but stepped away from guiding to study business. In 1996 he realized his true passion was in mountain guiding, so he launched OnTop to share his experience and expertise with others.
"I'm originally from Germany," Wilz explains, "and spent most of my guiding years in Europe. Now I'm one of the few people in North America with this level of expertise in the terrain and cultural knowledge of Europe. This is our niche.
"We have really great guides in both Europe and in Canada," he continues. "In Europe, the trips are incredible; you can ski or do hiking traverse with a light pack. In the accommodations you get excellent four course meals, showers, and a nice bed at an affordable price. In Canada, guests love our reliable ice climbing and powder snow. We take advantage of this for our European clientele."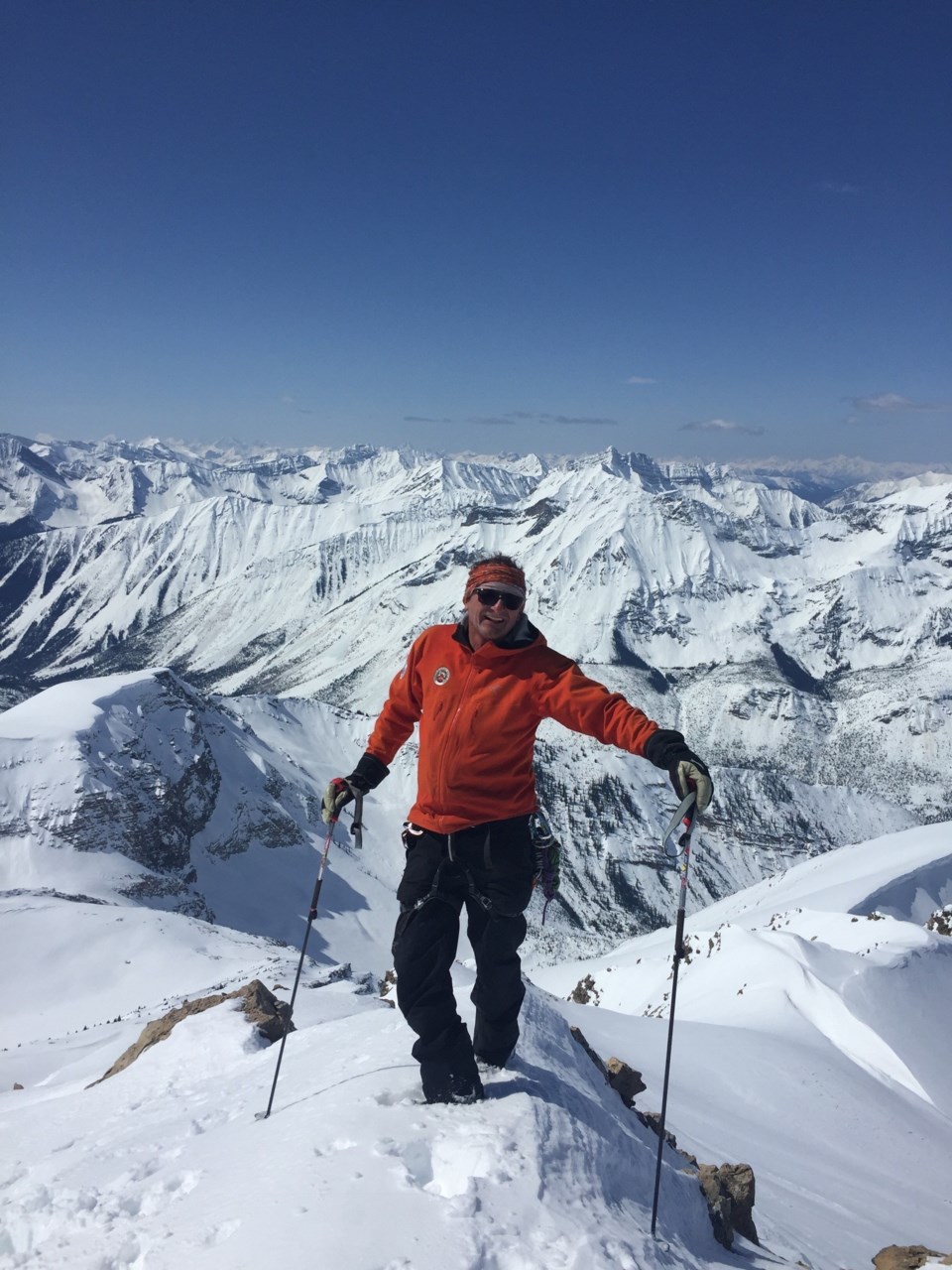 Jörg Wilz doing the Yoho Traverse
Both COVID-19 and climate change have put pressure on the business. Wilz ran courses during the restrictions when tours were not possible, and provided some local adventures.
Now that borders are opening up, he's booking tours again, with minimum numbers for safety. As for climate change, it has affected some of the normal routes.
"Some alpine routes are deteriorating, and some places are not climbable anymore," says Wilz. "Conditions in the winter are getting fickler due to warmer temperatures."
However, Wilz is used to adapting and overcoming challenges in order to give each guest an amazing experience and memories that will last a lifetime.
"People make this job special," he admits about why he loves what he does. "The same trips can be repetitive, but the people keep it diverse and interesting."
Jörg has been awarded for his outstanding efforts and recognized by the Association of Canadian Mountain Guides (ACMG) for his work for being the Secretary Treasurer for nearly a decade. He can really crunch numbers since he has a CPA designation. He is looking forward to increasing tour volumes as the world returns to normal, and planning for the future of the company, including when it's time to pass the torch to the next guide that will continue to lead OnTop Mountaineering and its guests on wonderful adventures, locally and abroad.