The Bow Valley is home to the most sport climbing routes in Canada. Thousands. That is a lot of nuts, bolts and hangers, a lot of maintenance and a ton of hard work.
That is why climber and route builder Jon Jones, arguably one the top prolific bolters in Canada, founded The Association of Bow Valley Area Rockclimbers (TABVAR) in 1994. TABVAR's purpose is to raise and distribute "funds to help with the material costs incurred in the installation of fixed hardware on and maintenance of climbs in the Bow Valley and adjacent areas."
With the popularity of climbing growing quickly all over the world, the well-loved Bow Valley's routes are in need of help more than before. That is why this year's TABVAR fundraiser is critical. If you climb in the Bow Valley, even casually, supporting TABVAR is a fantastic and simple way to give back.
We talked TABVAR's president Ian Greant about this year's fundraiser (which has amazing prizes) and how to get involved with TABVAR.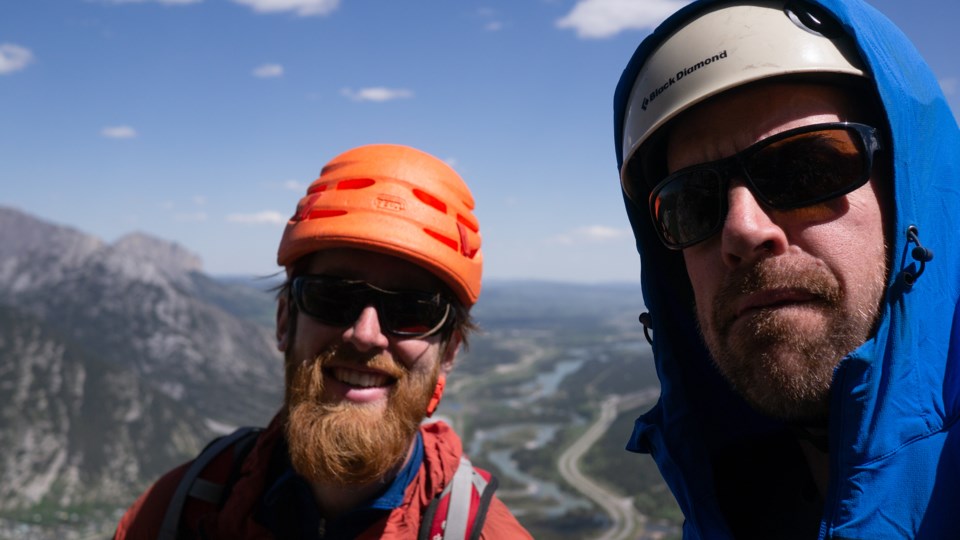 51° North: Why is TABVAR more important than ever?
Ian Greant: Climbing is exploding. There has been a large increase in the number of people climbing, which increases the wear and tear on route hardware. As popular crags get busier it also increases the demand for new routes and crags to be developed.
51: How can people get involved with TABVAR beyond donating?
IG: TABVAR is purely run by volunteers like myself. In operations we have a volunteer staff of seven currently. All route development and maintenance is also done by volunteers, the number of which is always changing.
I'd encourage everyone to become a volunteer by carrying a wrench [with your gear] and a few spare hangers/fasteners with them. I often hear climbers say things like "someone needs to fix that loose hanger" but the best someone is the person that encounters the issue. Sadly, TABVAR doesn't have a crack team of route maintenance elves standing by with a helicopter just waiting to go tighten up a nut or replace a missing hanger.
Also, we will be posting some volunteer positions later this year as we do have gaps in our current team and lots of opportunity to improve what we do.
51: Is this your biggest fundraiser yet?
IG: Time will tell, I certainly hope so. Up until last year most of TABVAR's financial support came from corporate sponsors. Due to the financial pressures of COVID-19 and other things happening in the industry we're now having to depend almost entirely on personal donations. Also, I'd like to point out that we do not receive any government funding. There is certainly room on the team for a donations coordinator.
51: There are so many great prizes, can you talk about how much TABVAR means to the climbing community and beyond?
IG: The greatest sign of how much TABVAR means to the community is illustrated by the support we've received; both in direct donations and in the donation of prizes for the fundraiser. Offering prizes was a very last minute inspiration so almost all of the prizes were volunteered. I didn't even have to ask. It's pretty amazing. At the same time, with the explosion of new climbers I feel like we're still a bit of a secret organization. I'm thrilled with the donations that we've received, however I'd estimate that less than 3% of the local climbers do support us with an annual donation.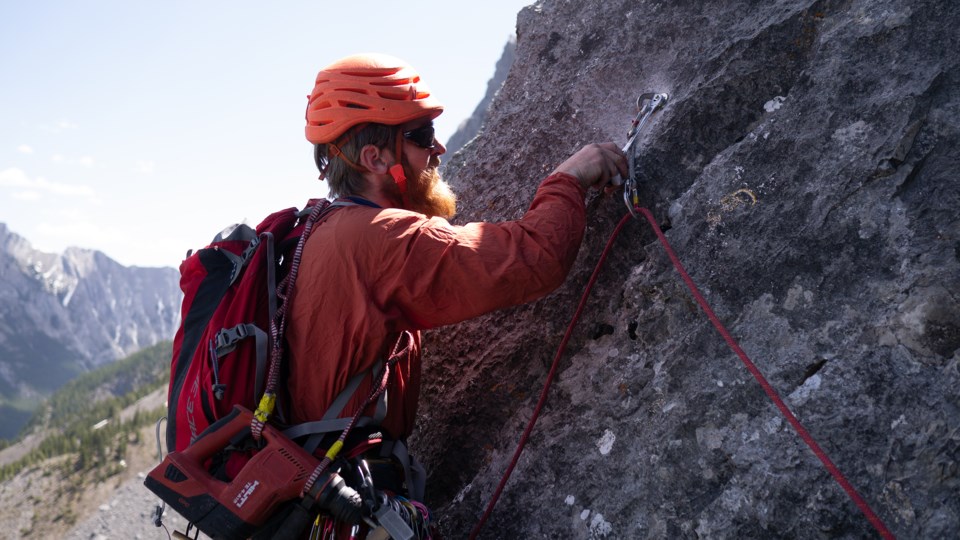 51: Future hopes for TABVAR?
IG: More community involvement, especially more involvement from younger climbers.
Some of us on the team are old as dirt and I believe we need more diversity on the TABVAR team.
Donate to TABVAR here.