The Bow Valley has become one of the most popular sport climbing areas in Canada. It is home to the largest number of 5.14 sport climbs in North America. This coupled with the global increase in popularity of climbing has made the Bow Valley a hot spot that explodes with climbers during the warmer months.
But most of those climbers aren't Indigenous.
It's something Blackfoot Cassie Ayoungman would like to help change.
"I want to introduce climbing to my community. There's not many Indigenous people in the mountains right now and I want to change that," said Ayoungman.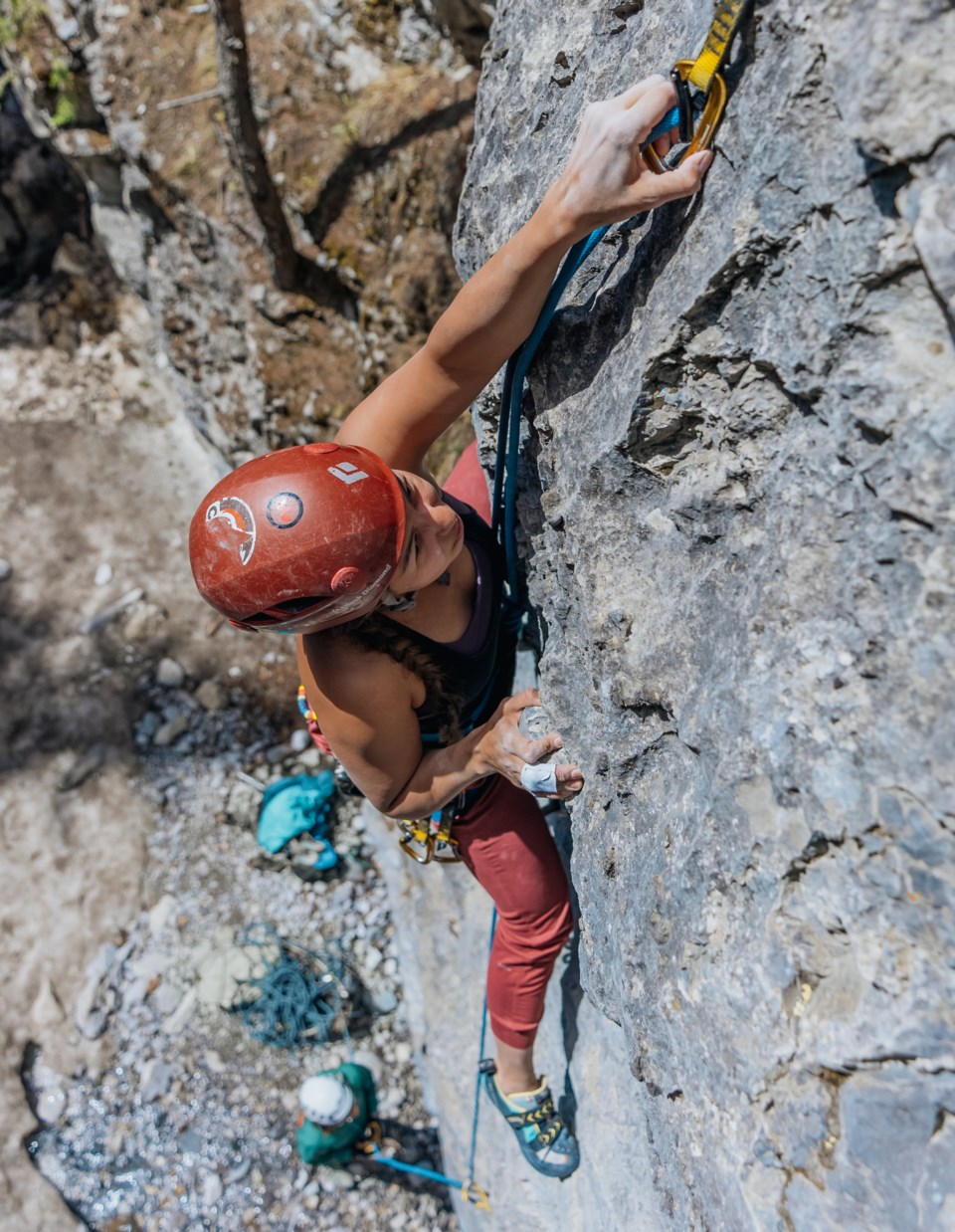 Ayoungman grew up in Siksika. She didn't spend much time in the mountains as a kid, but once she found climbing in her 20s she felt she found a missing piece of herself. It also ignited a new spiritual relationship with the land of her ancestors.
"Climbing and just being present in the mountains – it's therapeutic. My climbing has changed my mentality in regards to being more patient and patient with myself. I learned patience by working through the fear of being on the rock. What the rock has taught me, I have been able to take into my everyday life. It has helped me with problem solving and my thinking in general. I want to introduce my Nation to climbing and show them where our ancestors roamed and what the mountains have done for me. It's my therapy."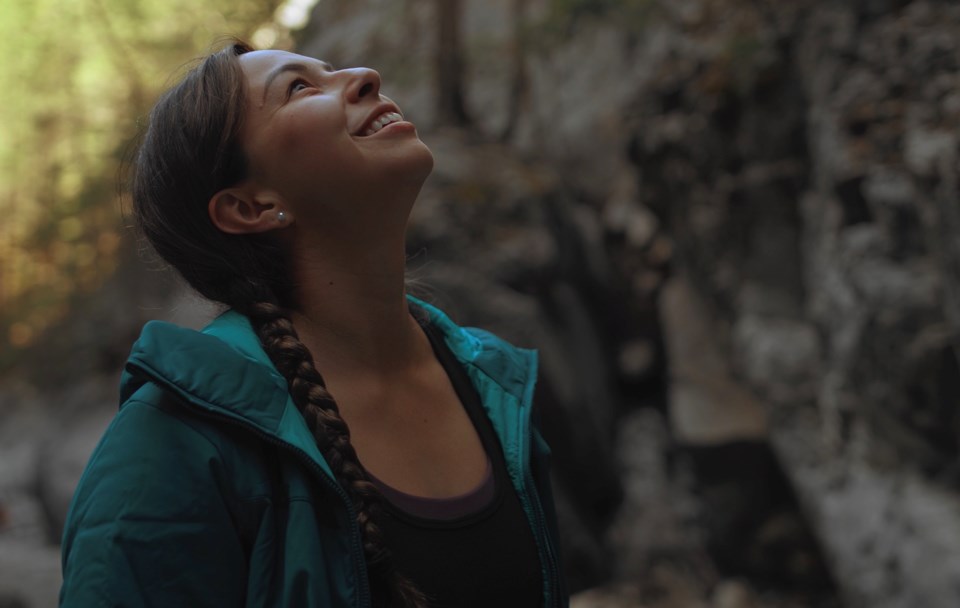 Ayoungman is currently developing programs to expose members of her community to climbing. These programs involve climbing basics and physical training, but also tie in the psychology of climbing and the therapeutic benefits.
On the other side, Ayoungman would like to see non-Indigenous climbers relate more to the land and learn more about who was there before settlers arrived.
"When I'm climbing somewhere new, I try to learn and understand the history of it. I would like people to be mindful of any petroglyphs or pictographs in the area," said Ayoungman. "For me, it is about how we can educate or share knowledge with people that are climbing on the land and how to develop that relationship."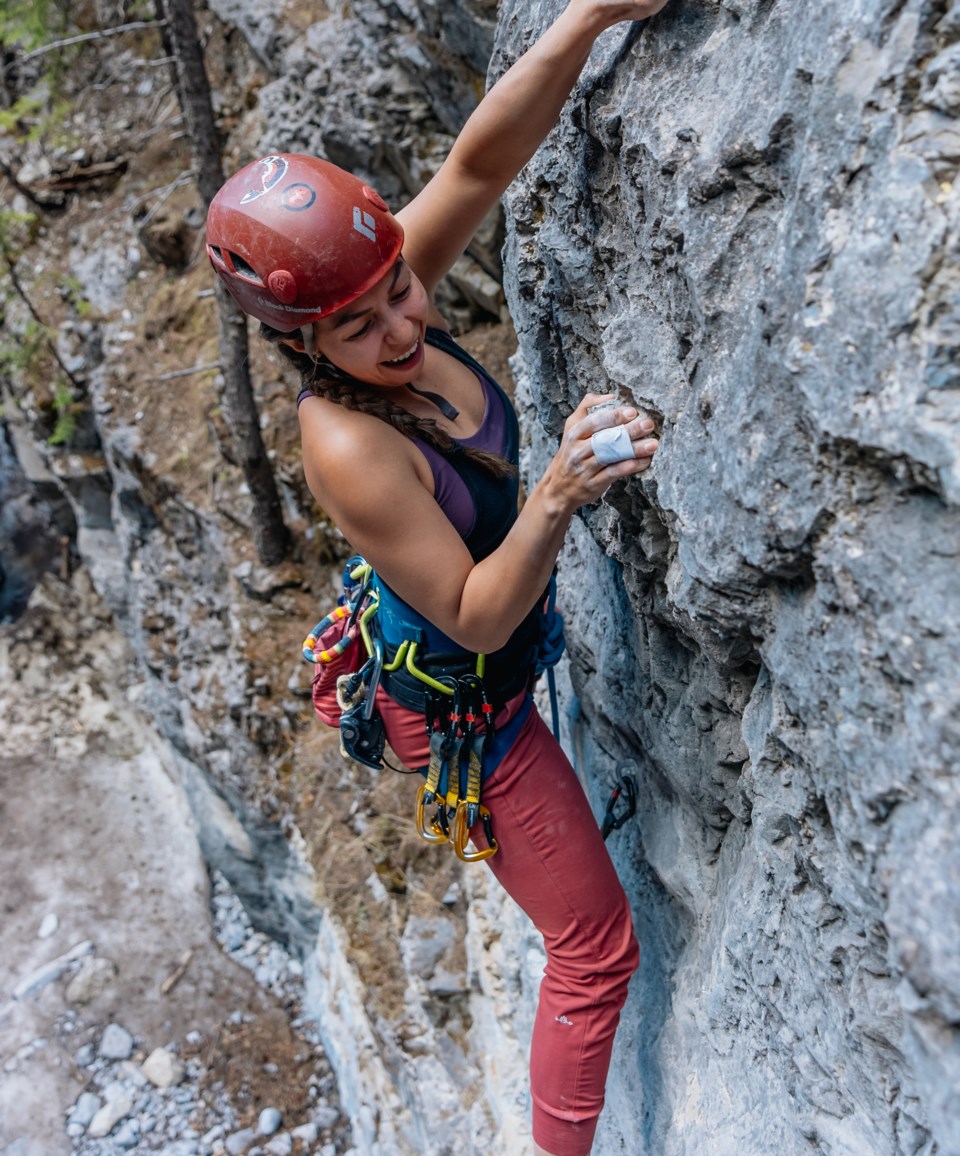 There was a recent incident at the Sunshine Slabs north west of Utah's Arches National Park in the United States where a person bolted a sport climb over petroglyphs. He was called out and became instantly remorseful. He joined a webinar with Indigenous leaders and climbers to discuss his actions, make amends and help move the conversation forward. It's also recommended people avoid touching the rock art, due to oils from a person's skin advancing deterioration.
Sport climbing came to the Bow Valley in the 1980s. During this time, there were stories of climbers – who likely were wearing neon lycra tights – showing teeth and having fist fights over bolting in Grotto Canyon, only meters away from ancient pictographs. Meanwhile, just down the road, Indigenous people still had travel restrictions because of the Indian Act and Canada was still "aggressively assimilating" Indigenous children in residential schools.
"We're definitely moving in the right direction with change. More and more people are realizing, 'Oh, I had no idea that there was a petroglyph or pictograph out there,'" said Ayoungman. "We all love to climb, it's made me the person I am today. I do think the majority of climbers and Indigenous people respect the land, but more knowledge is essential for the growth of both communities."
Follow Cassie Ayoungman on Instagram here.
---
Petroglyphs are rock cravings. Petro (rock in latin) and glyph (symbol in latin)
Pictographs are paintings. Picto (painting in latin) and graph (diagram in English)