About a year ago, Dan Whelan started to make a film about paddle boarding in the Canadian Rockies.
This was the start of a project that turned into "P3" (Pedal Powder Paddle), a short film about one epic day of mountain sports adventure that will be in the 21/22 Banff Film and Book Festival.
"I had planned to do a segment on a multi-sport day involving fat biking, hiking, split boarding, and paddle boarding," says Whelan. "The multi-sport day ended up being so epic that we decided to make the film just about that day."
He calls that day "long, hard, but super rewarding."
"The day began at 2 a.m. After a quick breakfast we hopped on our fat bikes and began our ride up to the Athabasca glacier. We were wearing snowboard boots, ski pants, and about 50 pounds of ski touring and paddle board gear on our backs. Once we got up to the glacier, we ditched the fat bikes, put on our split boards, and proceeded to skin up the glacier."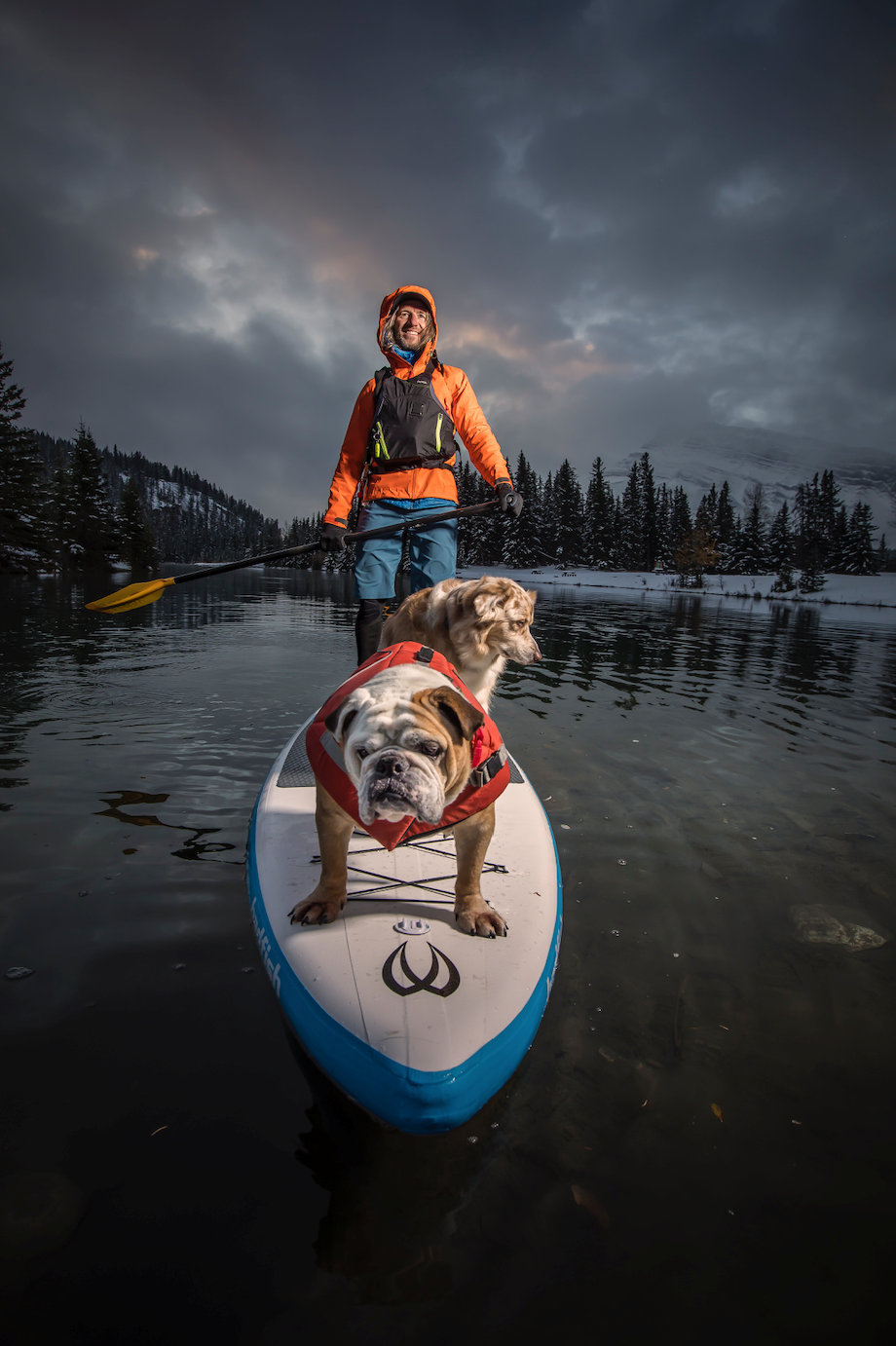 "The snow was so good we decided to continue up to the summit of Mount Androlumbia," Whelan continues. "After summiting Androlumbia, we transitioned to snowboard mode and snowboarded all the way down to the Saskatchewan glacier. We took off the snowboards and put on crampons for the final traverse to the toe of the glacier. We roped up for this part just in case one of us fell into a crevasse.
"Once we got to the toe of the glacier, we inflated our paddle boards, paddled across a small lake and down the start of North Saskatchewan River. Sections of the river were a little spicy, especially on a paddle board loaded down with snowboard gear. For the final leg we had to drag our paddle boards (along with all the gear) through the bush for a 3-4 kilometre hike back out to the road.
"We arrived back at the truck around 5 p.m., approximately 15 hours after we started. We had biked, hiked, skied, snowboarded and paddled our way across two glaciers, one 11,000' mountain, and down a glacier-fed river. We were all exhausted but super pumped that we managed to pull it off!"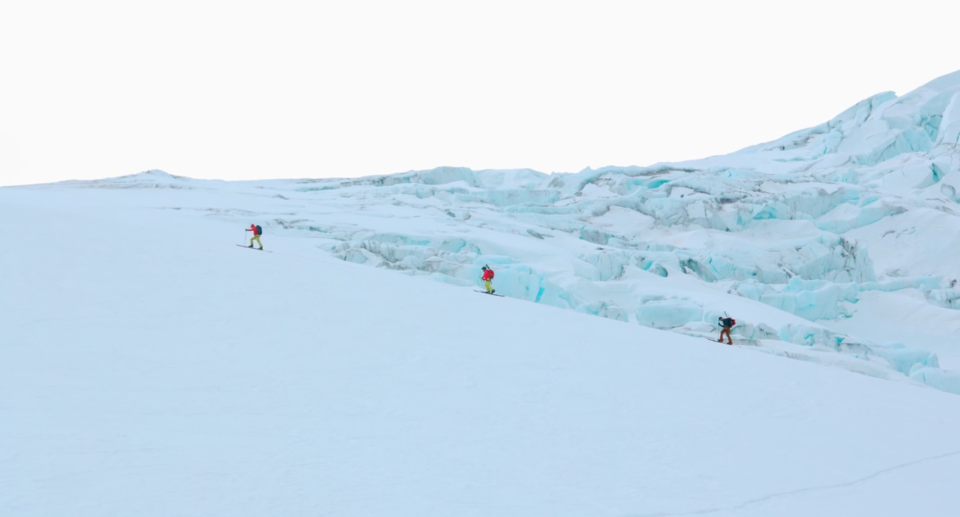 You may be surprised to learn that Whelan only took up ski touring/split boarding two years ago at the age of 54. However, he has mountain biked and paddle boarded for years. His advice for anyone doing extreme mountain sports is this: "Get a qualified guide."
"We had two amazing guides with us, Jesse de Montigny and Tim Ricci from Yamnuska Mountain Adventures. Although I've taken avalanche and wilderness first aid courses, I wouldn't do this type of thing without a guide. The second thing I would suggest, if you are doing an adventure like this in one of the national parks, is to check with Parks Canada. I spent a lot of time working with Parks Canada getting film permits and a special activity permit to allow us to ride our fat bikes up to the Athabasca glacier. Without the permits, we could have faced some heavy fines. Parks Canada was actually good to deal with, but give yourself at least a month or two to get all your ducks in a row."

He says thank you to those that helped this special day happen, saying, "I'd like to thank my director/co-producer Rongqin Su for putting this film together and Brandon Olsthoorn and Paul Hoo for doing the expedition with me. I also want to thank Jesse and Tim from Yamnuska for keeping us safe and Badfish SUP and Patagonia Banff for supporting this project."
Follow Whelan's adventures on his Instagram page.