The Crush Collective and Banff Pride are partnering with local Association Of Canadian Mountain Guides ACMG guides to break down barriers to climbing with a free, half-day introductory outdoor rock climbing event for Two-Spirit and Lesbian, Gay, Bisexual, Trans, Queer and more (2S/LGBTQ+) folks on Sunday, October 10 from 12 PM to 4 PM.

"We're trying to make the sport more accessible to people who have faced obstacles getting into climbing," said Gabriella Clark, co-founder of the Crush Collective. "We want people to feel comfortable showing up as themselves. It's a way to build community by bringing people together to connect, learn and have fun."

Under the guidance of ACMG guides Renee Lavergne and Claire Ellick, participants will be able to learn the ropes safely on introductory routes at Sunshine Slabs in Banff National Park. No previous experience is necessary. The session will be set at a pace to fit everyone's needs and gear rentals can be provided by OnwardUp.
There is limited space for this event. All bodies are welcome however as registration is limited, individuals who hold additional intersections of identity/face marginalization that influence access to climbing will be prioritized. You must be 18+ to participate.
To register, fill out this form. Participants will be emailed a confirmation of attendance prior to the climbing date.
The Crush Collective will do their best to make transportation options available for those who are not able to transport themselves. Rain or shine!
This event has been fully subsidized thanks to a donation from Banff Pride. Learn more and check out the full list of Banff Pride events here.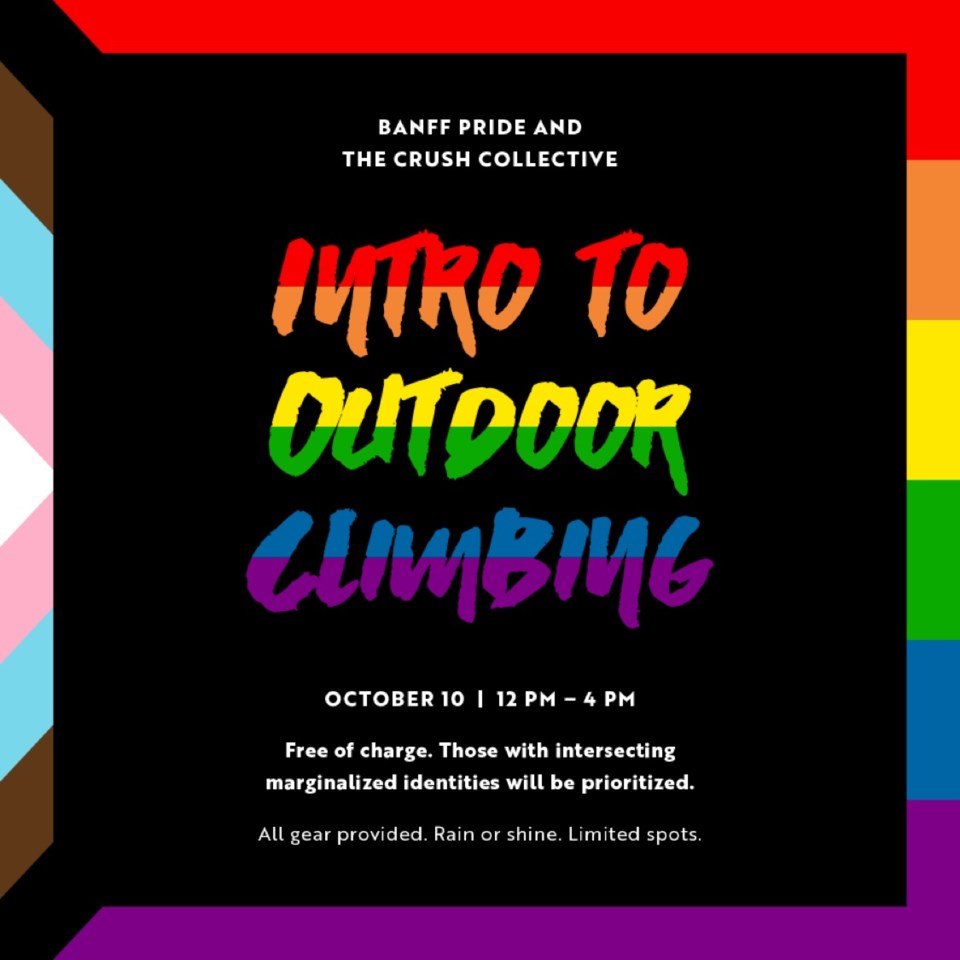 About The Crush Collective
The Crush Collective is a non-profit that's striving to break barriers and build a welcoming, supportive climbing community in the Bow Valley.