A good boot fitter will make your ski boots more comfortable and a great boot fitter will make skiing more enjoyable. Becca Newton of Ski Uphill is a great boot fitter, and although she is very serious about her craft, her goal is for you to have more fun.
Born in Shrewsbury in the United Kingdom, Newton didn't grow up skiing, she grew up hiking with her family in Wales and the Lake District. But all that changed when she went on a school trip to Claviere, Italy. She fell in love with skiing in the Alps and as soon she could, she took a year off and moved to Meribel in France.
"I worked in a chalet that allowed me to ski six days a week." Newton tells us. "That is where I had my first taste of ski mountaineering with Meribel having a lot of lift accessed couloir skiing."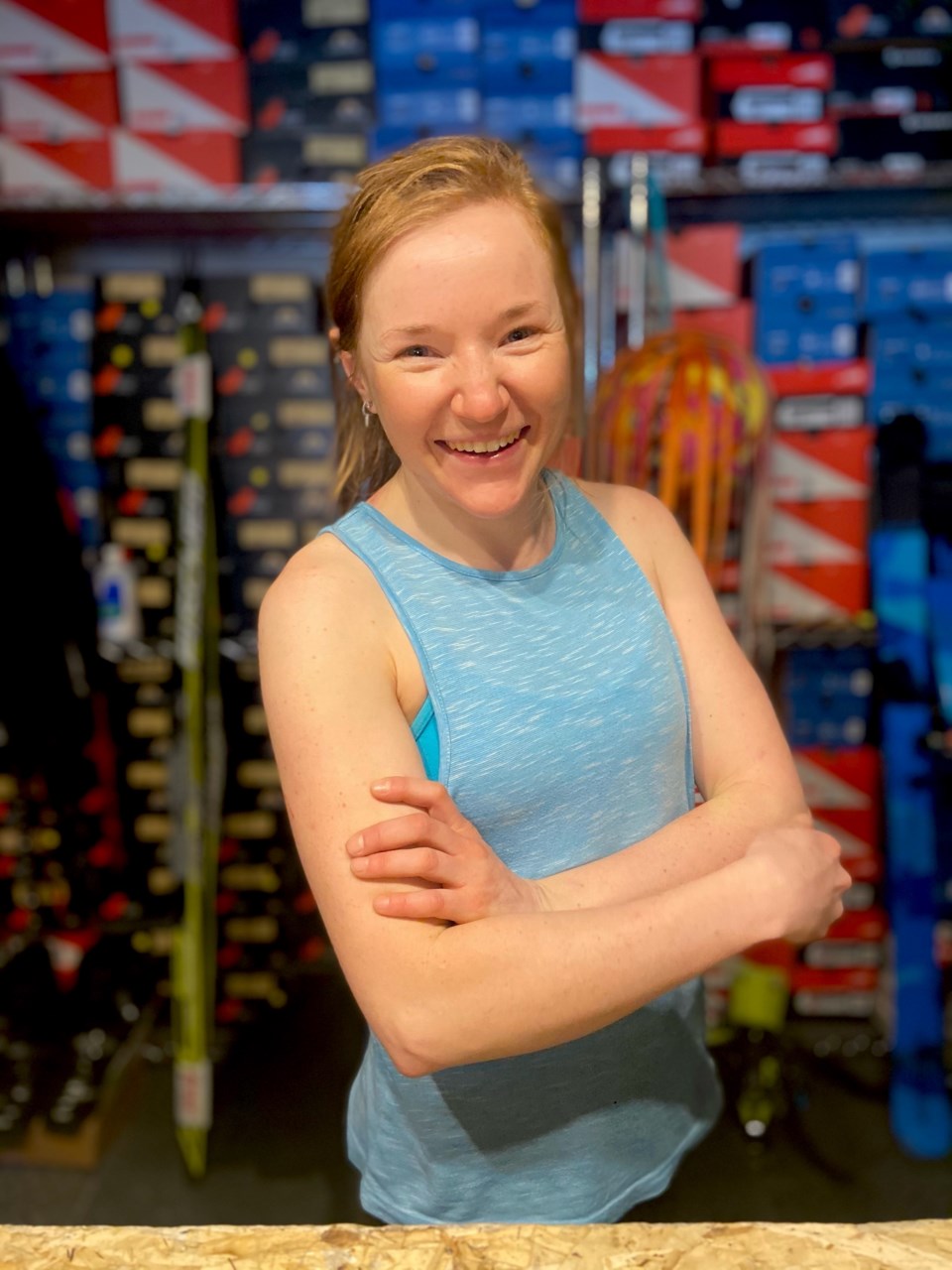 When Newton returned to the U.K., she rediscovered her passion for running but became plagued with compartment syndrome - a painful blood flow restriction that puts pressure on the muscles - think shin splints on steroids. Losing her favourite mountain sport at the time, led her to Canada where she only intended to stay six months and ski.
"Six months turned into six year." Jokes Newton. " Ski touring in the Rockies and British Columbia is very hard to give up, it's world class! "
She got a job working at Wilson's in Lake Louise, where she found that she had a knack for selling gear and tweaking equipment. "I love gear and really enjoy selling gear. Working in shops gives me a flexible schedule, but it also allows me to talk about my passion - outdoor sports," says Newton.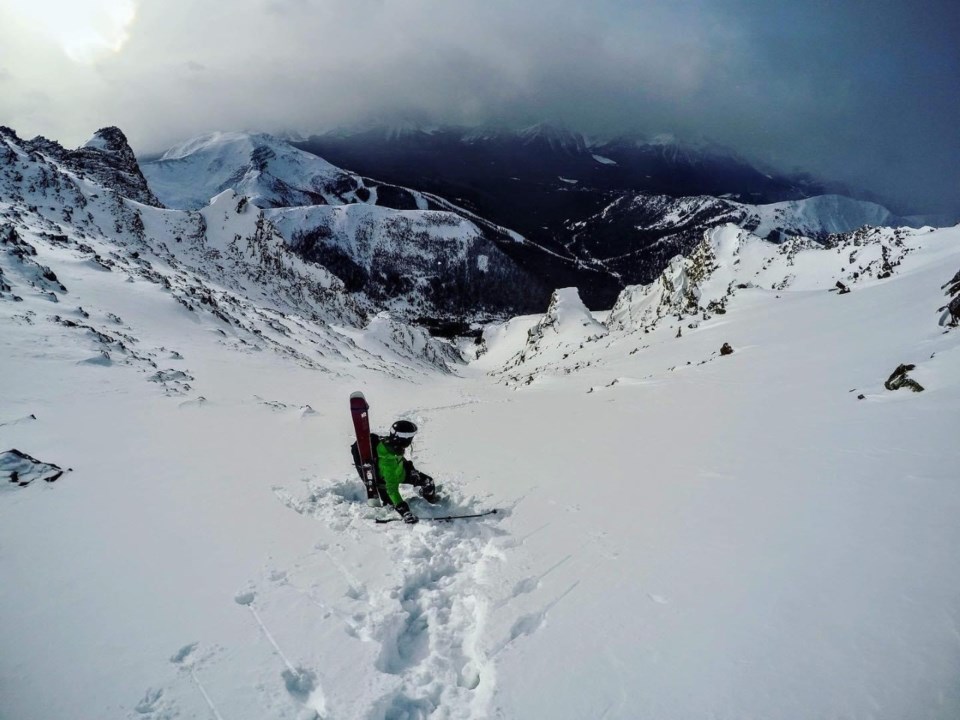 Newton is self-admittedly a perfectionist, a quality her bosses Jöel Desgreniers and Gavin Harmacy noticed from the start.
"Becca was a referral from James that works at the store," says Harmacy. "In adding our third employee, we wanted to ensure that our shop reflects our community and wanted a female skier. We are a shop where people come looking for expertise and experience and we knew when we chatted with Becca she had that background from Wilson's Sport Rentals - expertise truly has no gender.
"She also is this silent caring crusher of a person. From skiing to climbing and everything in between. She was featured in the 'Strong Back, Soft Front' photo series by Bexx Ferri at the Banff Mountain Film Fest," gushes Harmacy. "When you meet her there is this electric optimism that is contagious, and you just want to do some cool adventure."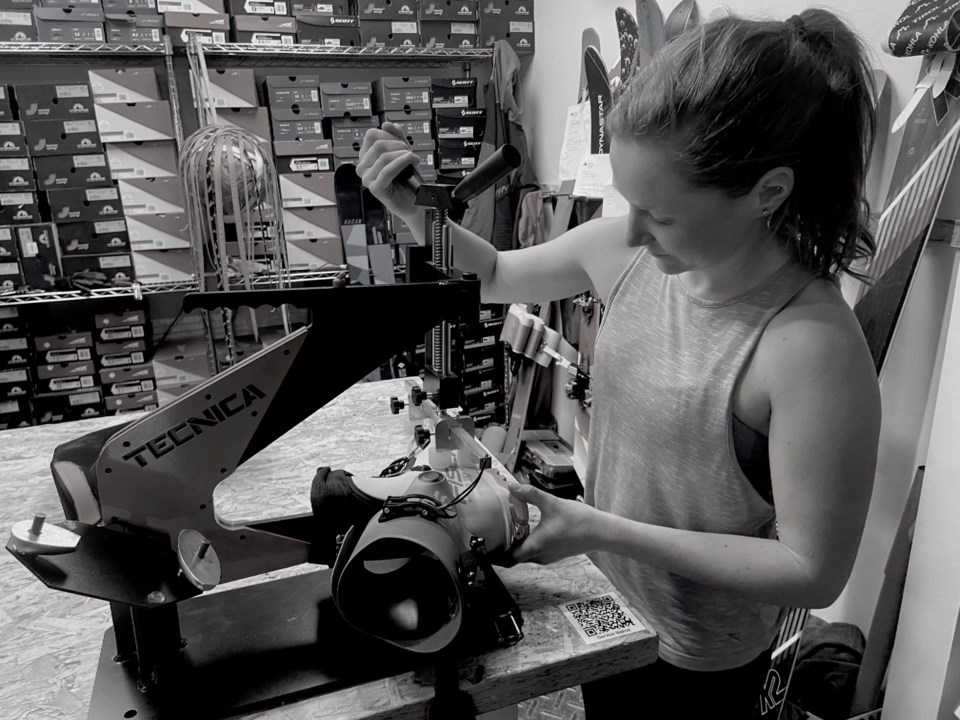 Newton knows she is breaking barriers. In personal life, she is working towards getting her education in the avalanche patch - with the goal to be a guide or forecaster. She has support with other women who have had to deal with sexism on and around the slopes. This is often solved with men seeing these powerful women ski, something Newton - who no surprise is a crusher - will have no problem with.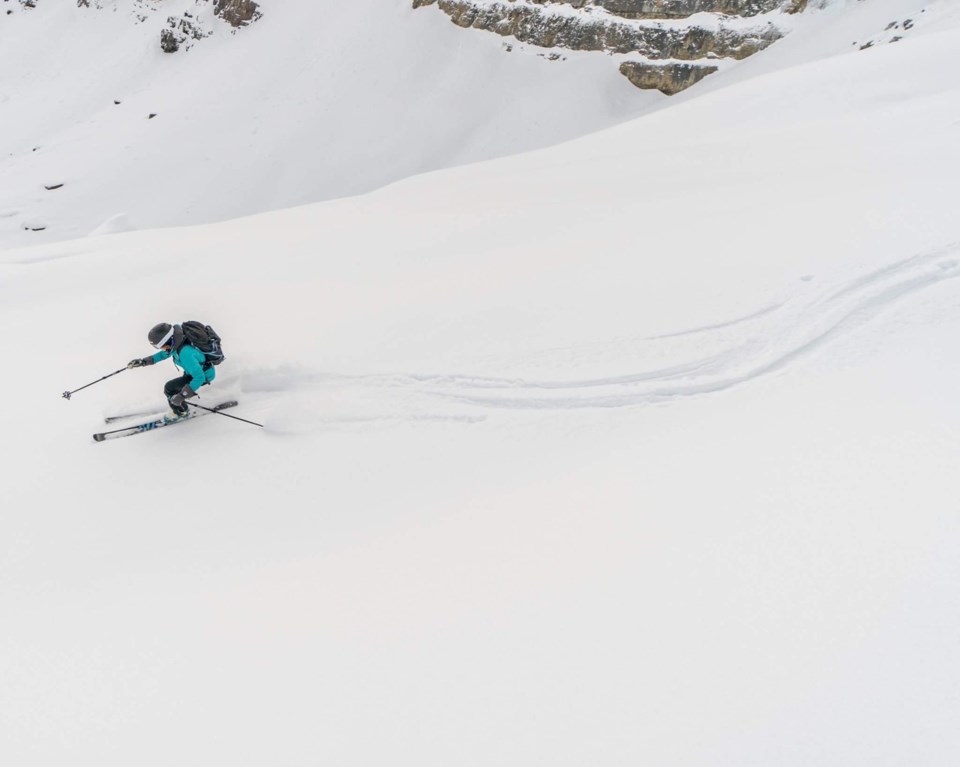 Becca's tips on getting your boots fitted.
"First off, go before the problem gets bad. We can make almost any book work, but an ill-fitting boot can really ruin your feet over time. The goal is to feel good there and then in the store before you go out, it is best to start from the beginning. The most common mistakes we see are boots that are too big."
Newton has had many different pairs of ski boots during her time in the Rockies trying to find the perfect balance of weight and performance but even with her bunions and arch pronation no boot has ever not been comfortable and able to withstand a long day on the snow.
"If you start working with a boot fitter before you even buy a boot, then we can identify the needs of a skier with their body mechanics and help them find the best boot from the start," says Newton. "We do this by taking various measurements, arch shape, in steps, flexions and the skier's general movement. The process is lengthy and can take hours but it's worth the initial investment of time to be comfortable and have fun from the start. I believe enjoyment starts with the feet."
Ski Uphill is open every day from 10 a.m. to 6 p.m.
You can schedule an appointment here: https://skiuphill.ca.