Often you will pick up on the heart and soul of the artist in their work.
The long, laborious hours of making the art; the crucial attention to detail; and the creator's addictive process of variations to make the best version yet — it's as if the work is a living, breathing organism that needs to be just right, ripped straight from the body.
For two local artists, that canvas baby of theirs is like a continuous heartbeat they are bringing to life, but also, it has helped to save them along the way.
As their conversation began to flow, something sparked under the Alberta sky between Andrew Holloway, a young specialist of metals and jewellery, and Peig Abbott, a skilled sculptor with decades of practice to stand on.
Decades apart in hands-on experience and breathing quite opposite lives, the two artists found common ground with respect to influences on art and life.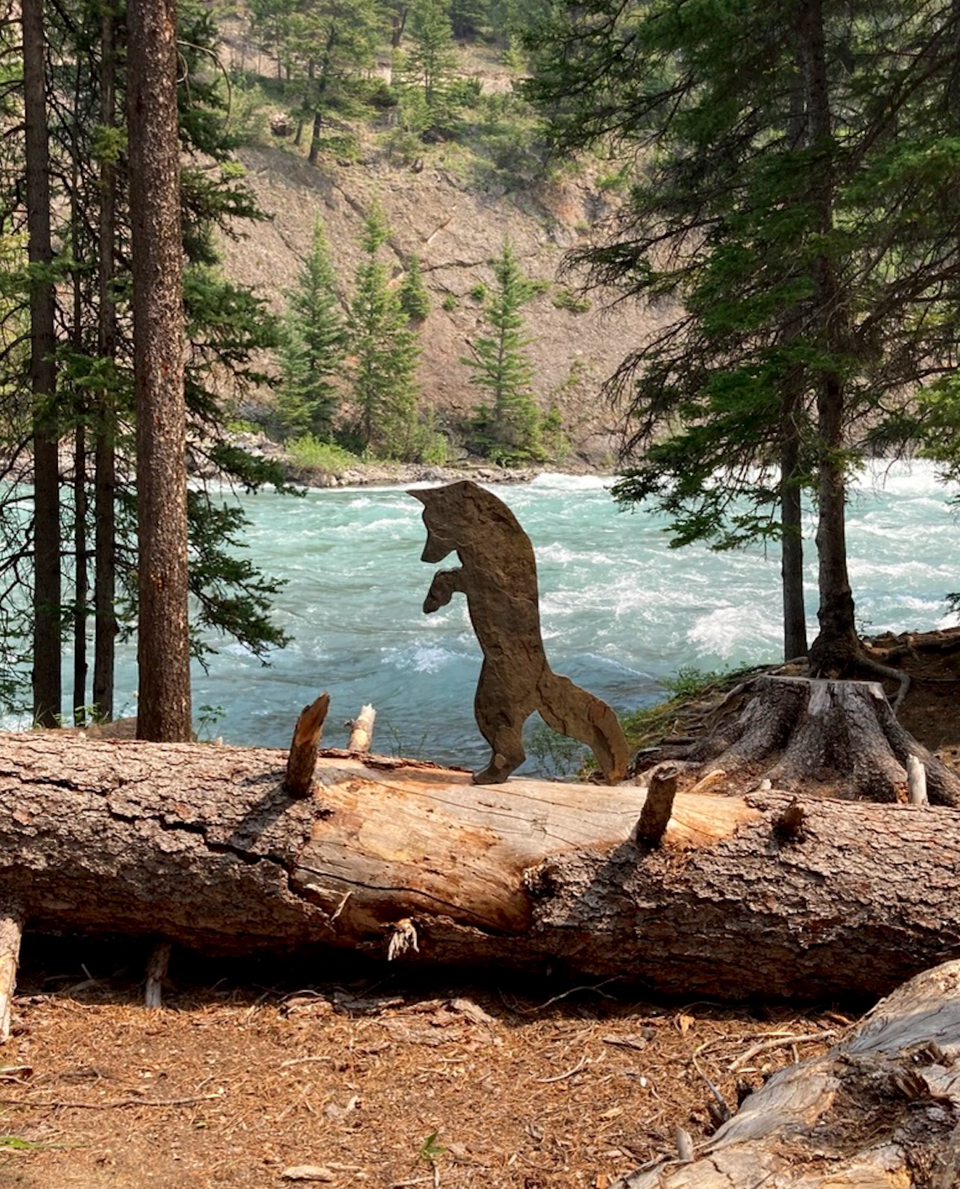 "It's like when you're dealt a card of significant ill health — you have a choice: you can live, or you can die," said Abbott, rather bluntly. "If I choose to live, I want to live how I want to live, and that's when I brought art and creativity into my world full-time."
Before realizing it, she was a sentence in about her hardship of being ill and needing time off, once upon time. The raw reveal froze her, but only for a second. It was a part of the skilled artisan's story — her pivotal moment in life's journey. Art was the shoulder she would lean on during this time on the early '90s.
"I brought art into my world to help heal me through that journey of being sick.… I threw caution to the wind, bought a car for 500 bucks, drove myself and my dog across the country and began art school," she said.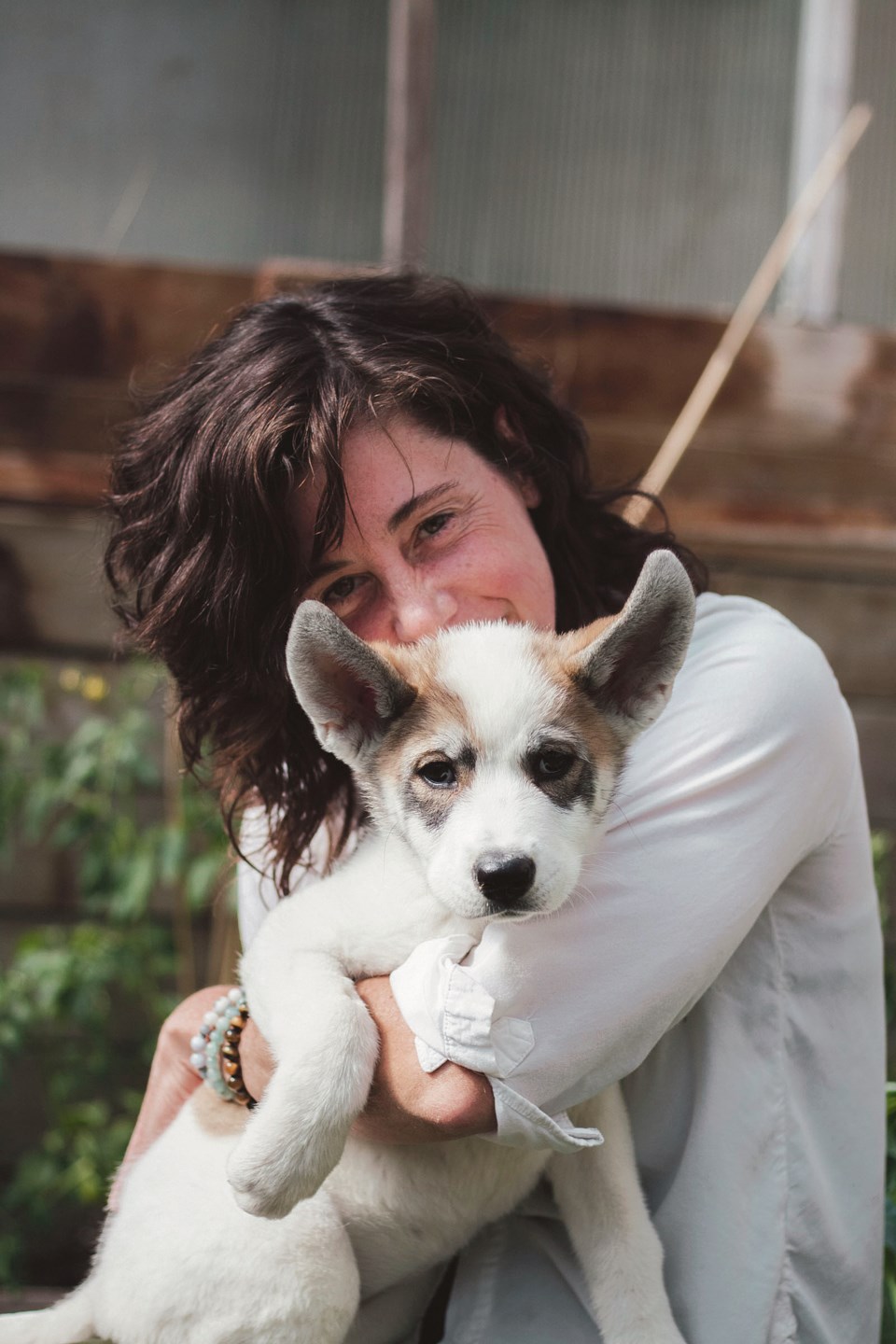 Since then, the healing capacity of art is a strong reason Abbott creates for herself and for others. "At one point of my career, I felt really lost in terms of what I was doing and why I was doing it," she said. "What brought me back to centre was actually connecting to the natural world again. So that, to me, is my umbilical cord in terms of creativity."
Technology is perhaps the one glaring difference between the artists, as Holloway uses an iPad to shape the foundations of his projects, whereas Abbott has a more tactile approach.
Currently, Holloway — one of the Stoney Nakoda First Nation's best artists — has two pieces on display: one in downtown Calgary, and one at the recently restored McDougall Church, next to Mînî Thnî.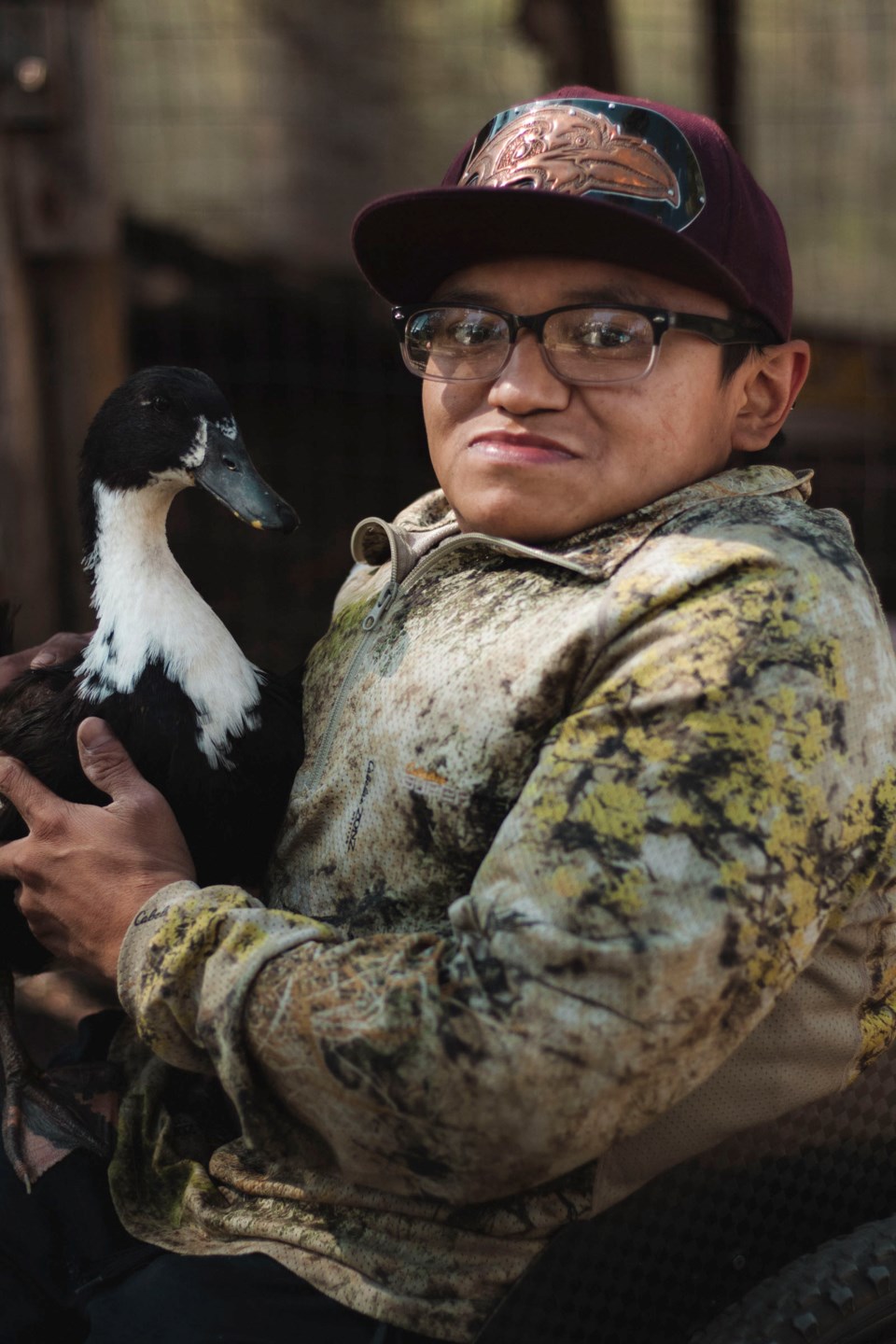 "I reflect and use a lot of stuff in my culture that I've seen growing up," he said. "My mother was a craftswoman, and my grandfather was a craftsperson. I use stuff that I learned and techniques from them, and I try to find the beauty in my culture and bring it to life and give it a story. That's how I've been creating stuff."
Holloway lives with osteogenesis imperfecta, a genetic disorder that affects the bones, and he recalled the motivation that drove him towards making art. At university, he suffered through three miserable years of studies that he couldn't care less about. The urge to use his mind and his hands to create was burning inside him, and it took a frank conversation with a mentor to find what was missing.
"Before my grandfather passed, I hung around and visited him a lot. And then he told me, 'You look miserable, you look unhappy.' He told me to basically go find my happiness," said Holloway. "After he passed, a year later, I just applied to ACAD [Alberta College of Art and Design] arts, and then I was accepted and I went there and I was happy."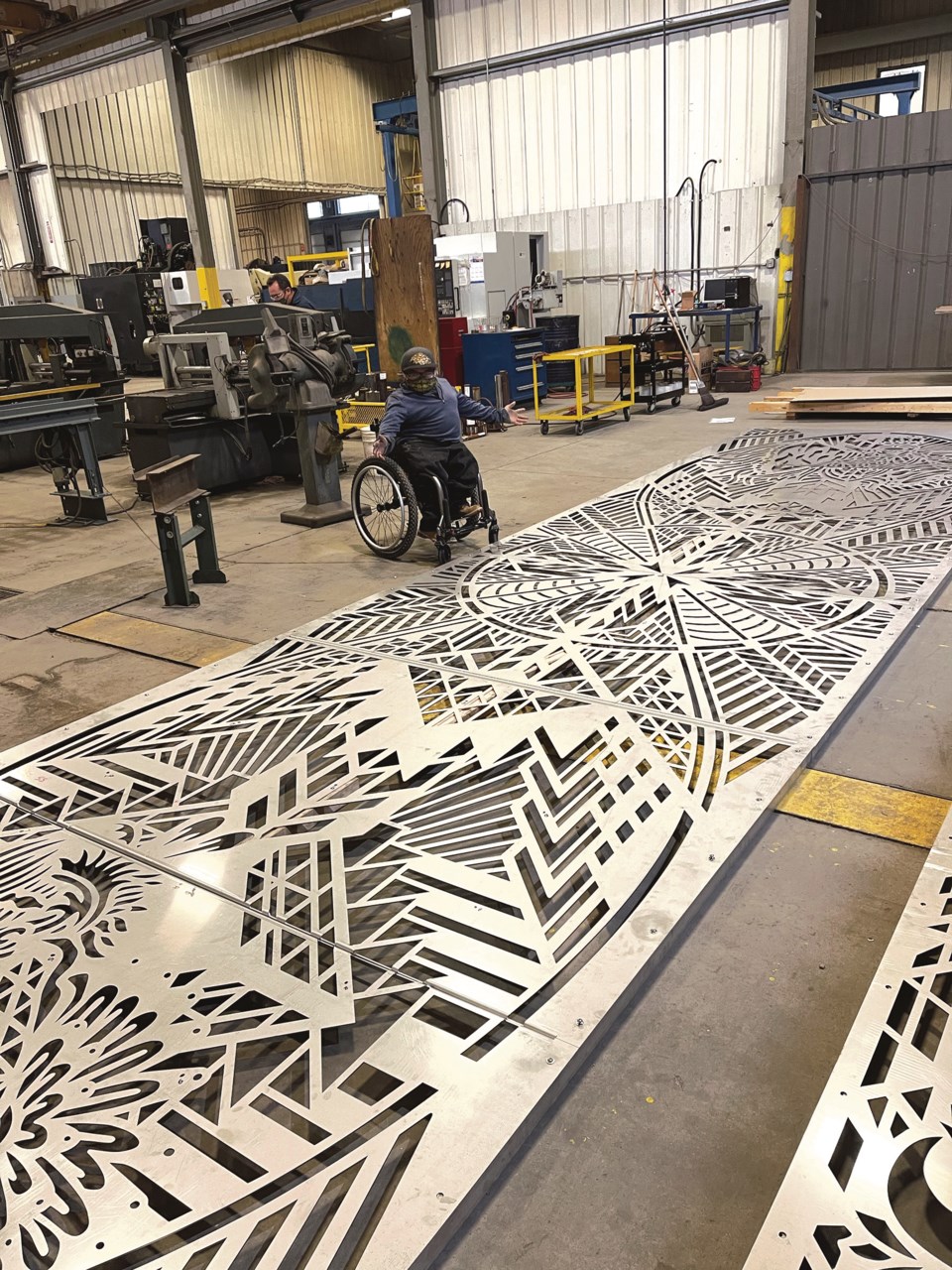 The emerging artist is now carrying his family's artistic legacy forward.
Speaking about the influences that got them into the industry seems like something that many artists would do. Infused with the natural world and a touchable energy, Abbott's and Holloway's artwork is alive. It reflects who they are, what they've done and where they're going.
And that's the best part.