Laurelle Birk has always loved flowers.
"Since childhood, I have had a strong connection to flowers," said Birk, an artist. "Around the age of five, I cut two large bouquets of flowers from all around the neighbourhood and brought them to my mother and grandmother. When I gave the flowers to them, they admired their beauty and then were horrified by where they came from. 'You can´t cut other people's flowers,' they told me."
It was an honest mistake for a five-year-old.
"As a child, I didn't understand this, flowers don't belong to people, they belong to themselves and are meant to be enjoyed by all," laughs Birk.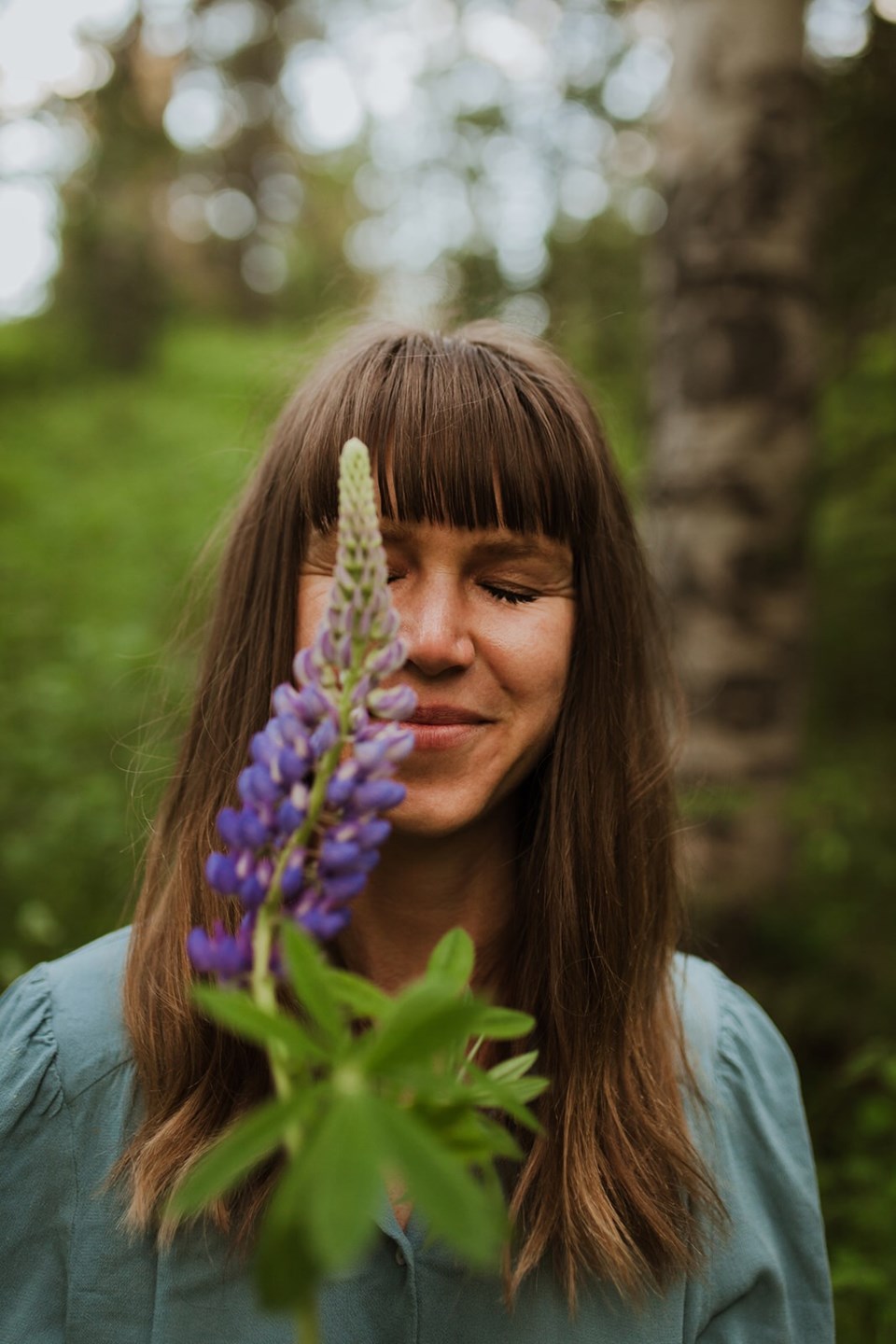 She still thinks flowers should be enjoyed by all. Birk, a self-taught artist, grew up in the Canadian Rockies and was influenced by all flowers, but more specifically by the wildflowers in the mountains.
"When I am amongst flowers, I feel like I am amongst old friends, ancestors and guides that help show me my path. I truly feel flowers are my great teachers in this lifetime," says Birk. "My favourite part of hiking in the mountains is bringing my flower identification book and learning the Latin names for and uses of the wildflowers. This is where I found the inspiration for my art and jewellery."
Birk's most popular pieces were embroidered wildflower earrings and necklaces, made with canvas, thread and sometimes, tassels. These 3D wearable art pieces, along with her curated live bouquets from the Alpine Edibles School garden, where she created and cared for the plots, would often quickly sell out at the local markets.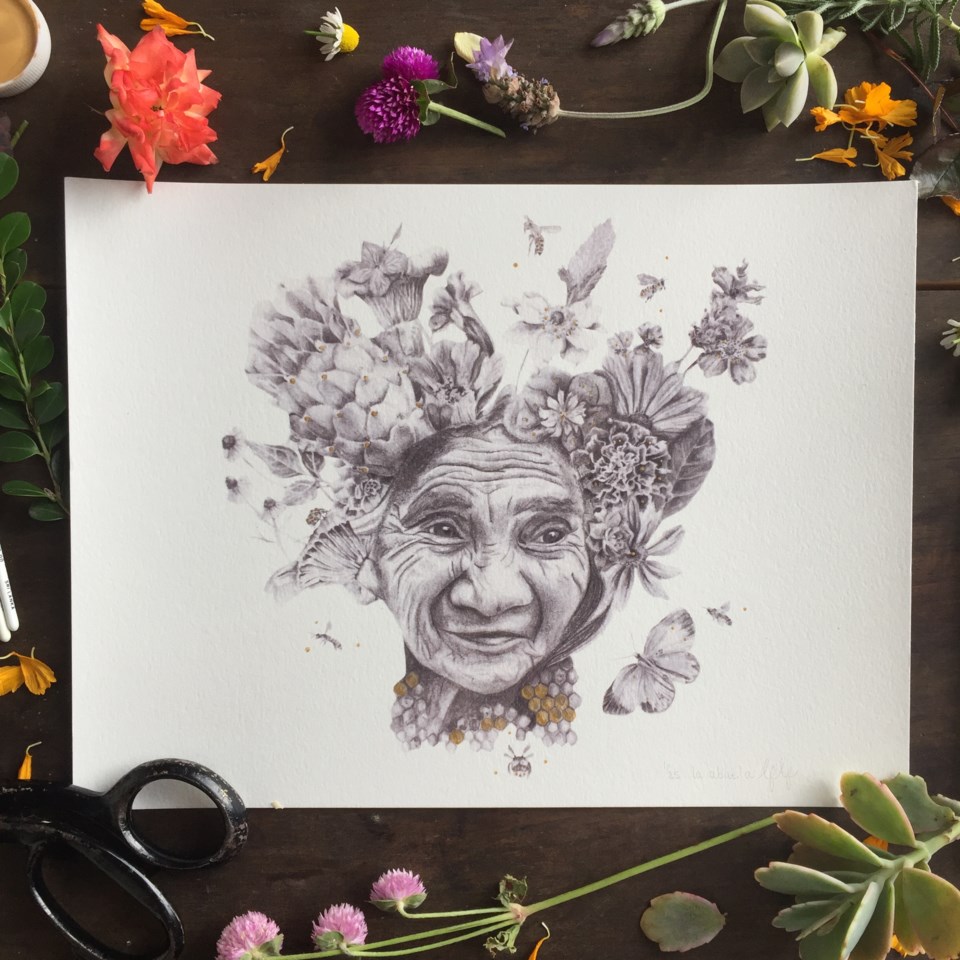 Although the earrings, coveted by many in the Bow Valley, were popular, Birk needed to move on as art and nurture her own flowering.
"Flowers are cyclical in nature, much like people," says Birk. "In order to bloom, you need to take care of your soil, plant and nurture your seeds, give them enough water and sunlight and provide them with a good night's rest in order to keep growing. I felt like my soul was saying you are here for more than creating jewelry. I feel like I have had to go away to come home to myself."
Birk moved to the mountains of Chiapas in Mexico a year ago and has since begun a new chapter in her career learning from the Indigenous women in the area about plant medicine. She has also taken up drawing and journaling. Like flowers, she has a desire to share her passion with others.
"I am obsessed with journaling," says Birk. "I know there are so many tools you can use now to record information, but for me, there is something released when I put my hand to paper. I also feel there is something sacred to keeping a journal, it is a space just for you to write your thoughts, dreams and ideas whereas a cellphone or a computer is used to connect us to so many things outside ourselves."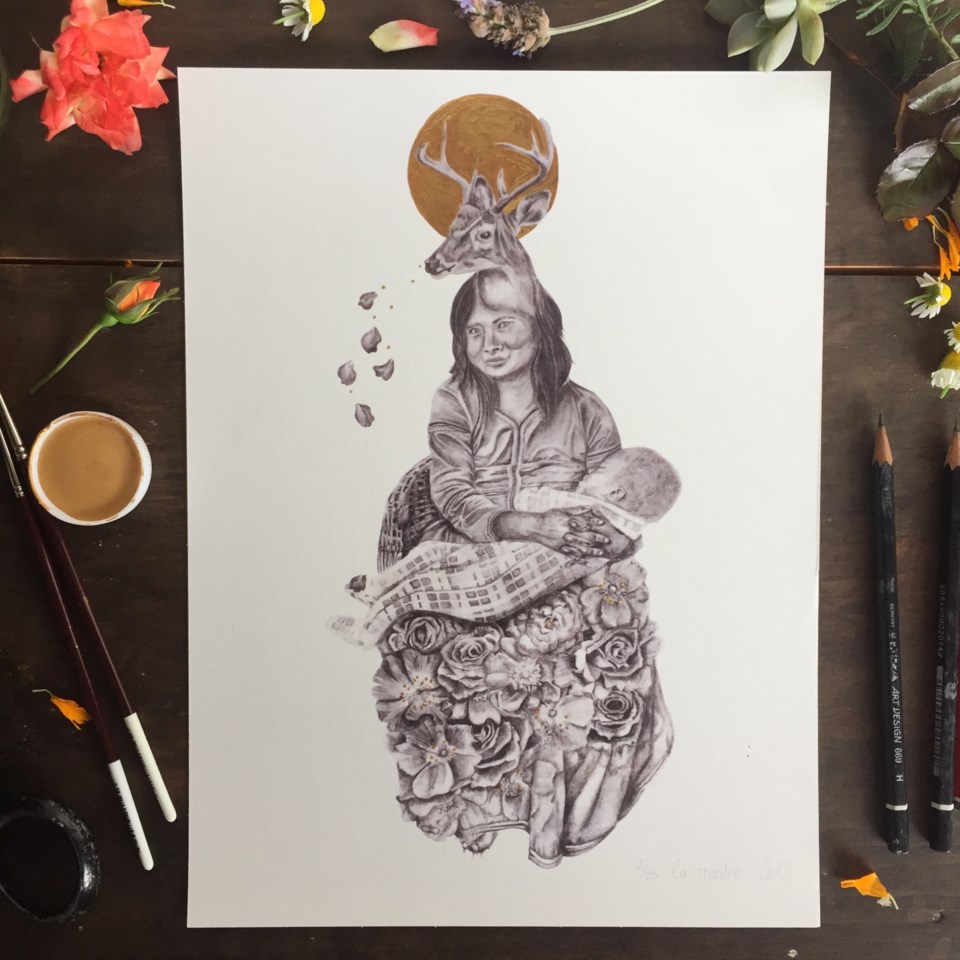 Birk, who currently keeps six journals, has created beautiful hand-designed art for sale that features her illustrations of some of her favourite flowers along with a few other designs inspired by the natural world.
Along with the journals, Birk has created limited edition prints from her first solo art exhibition.
"It is a map of drawings that I created to help us women reconnect with the sacred feminine," says Birk. "As women, we are cyclical beings and these drawings show the connection between a woman, her uterus and the moon. The drawings remind us of the different energies we embody during the different phases of our menstrual cycle and how to sync with them."
To order prints and journals, visit www.wildrootsflowers.ca.