People have been influencing Canada's wildlife populations and landscapes for thousands of years — even prior to European colonization. From coastal Indigenous Peoples reducing sea otter populations in order to lessen competition for shellfish, to Indigenous Peoples carrying out burns in what is now Banff National Park to increase wildlife populations and maintain travel corridors.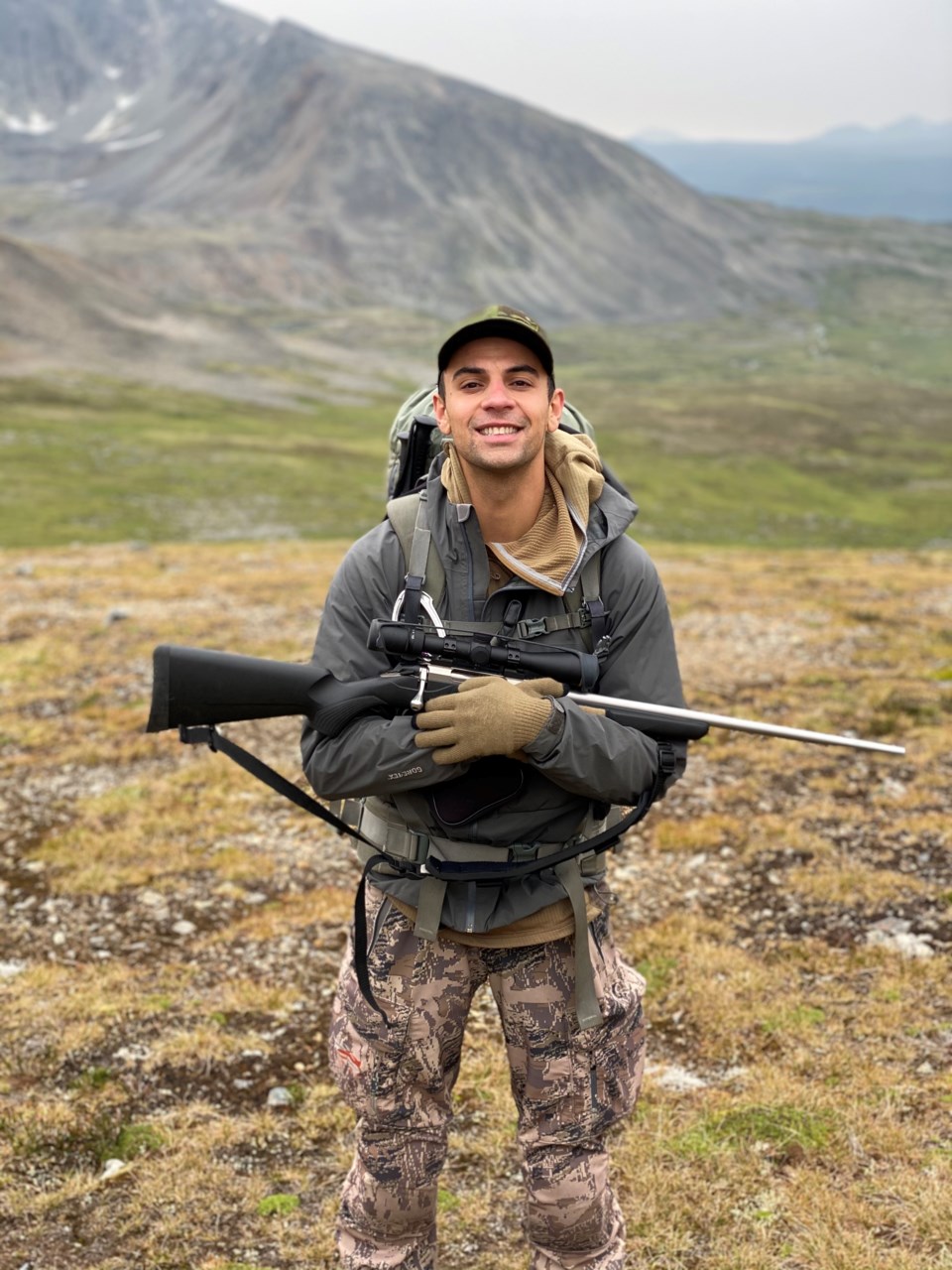 My master's in science research at the University of British Columbia – Okanagan, examines the necessary and often mis-understood role humans play in recovering endangered mountain caribou populations in southern British Columbia's interior temperate rainforest. Since 2003, moose have been reduced and stabilized at a specific population target in the Revelstoke Valley for the purpose of keeping wolf populations low. How does this work? The province has issued a higher-than-normal amount of moose tags to resident hunters with the goal of suppressing moose populations. By reducing moose, wolf populations are also reduced because moose are a primary food source for wolves. Less wolves means a lower chance wolves will eat endangered caribou. Moose reduction is a 'proximate,' and short-term solution to recovering caribou, backed by high-quality data and science. However, the ultimate and long-term solution is to protect and restore their sensitive old growth habitat. But while we wait for these long-term solutions to be implemented, or to take effect — reducing moose is an effective and necessary tool in the tool-box to stave off extinction for endangered caribou.
Today, with increasing efforts and policies to protect caribou habitat, often led by Indigenous governments, moose have and will continue to naturally decline because less cutblock logging = less preferred early growth and open habitat that moose depend on to survive. Good news for caribou, but bad news for moose. Therefore, people should support and understand that relaxed moose harvesting policies in caribou recovery zones can hold many benefits. People's freezers can be filled with local and ethically sourced protein while also helping to recover endangered caribou populations.
Protecting, restoring, and better monitoring Canada's imperiled wildlife populations cannot be done in the absence of Indigenous Peoples and their intergenerational knowledge-systems and lived experience. As a proud member of the Wyandotte Nation, I am passionate about weaving my Western and Indigenous ways of knowing into my research.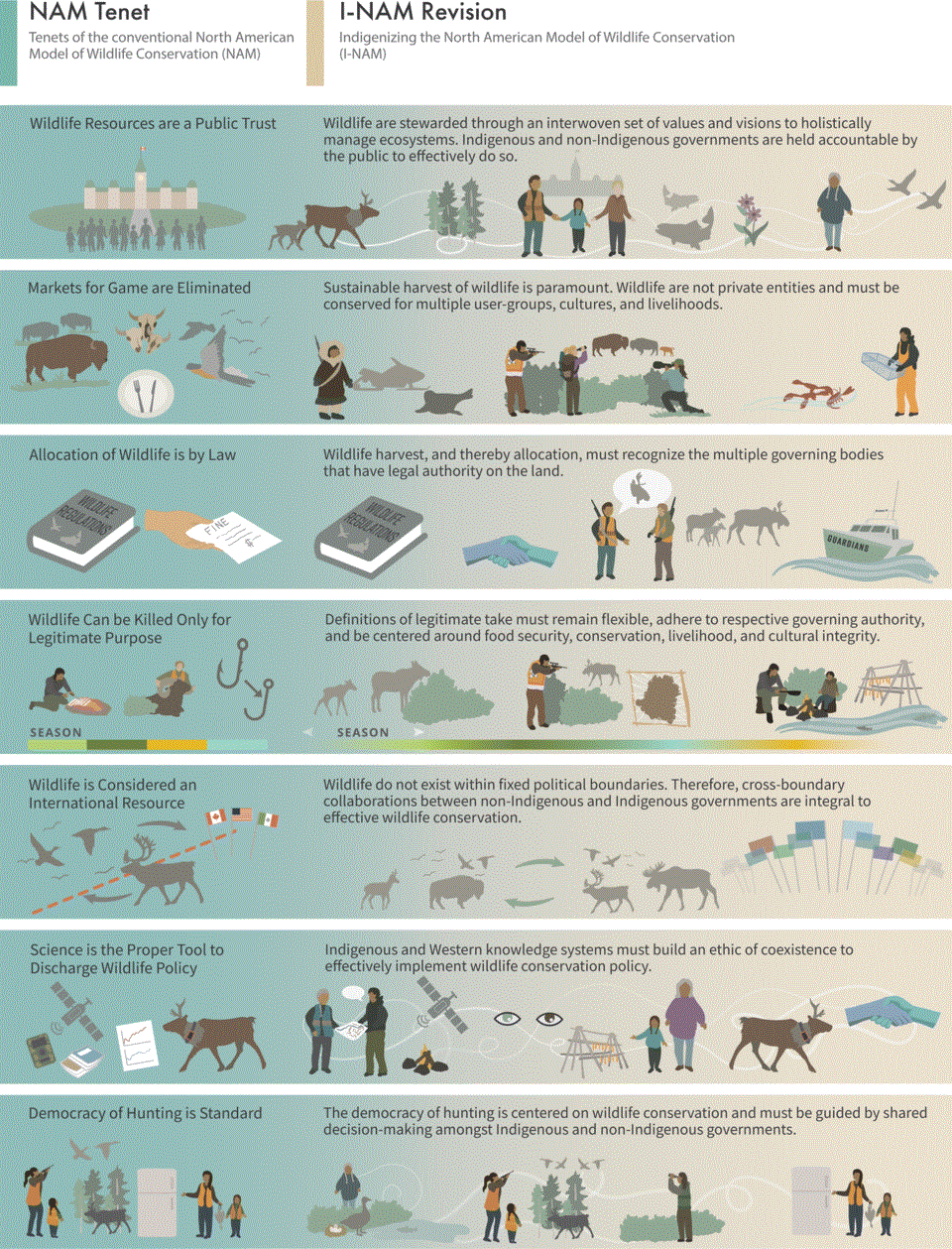 Recently, in collaboration with my Indigenous and non-Indigenous colleagues, we updated the "North American Model of Wildlife Conservation" (NAM), Canada's dominant 'model' or 'framework' for how wildlife are managed. We identified the common ground and gaps that exist between the NAM and many Indigenous worldviews and conservation approaches in Canada. We imparted a new model – Indigenizing the NAM (I-NAM) – which centres active listening and learning from Indigenous Peoples and emphasizes coexistence, co-management, and shared governance for how the land and wildlife are managed.
To learn more, follow Mateen Hessami on Twitter
Mateen Hessami an MSc student in Adam Ford's lab at Irving K. Barber Faculty of Science of UBC. He belongs to the Wyandotte Nation, studies moose in the context of caribou recovery, and centers reconciliation with Indigenous peoples in his research and early career. He is the 2019 recipient of The Sarah Baker Memorial Fund supports important scientific work conducted by early-career researchers in the Yellowstone to Yukon region, given by Y2Y.