Not many business owners admit vulnerability to their customers, but Rob Johnson believes in being upfront and honest.
Which is why he admits that when he launched Rocky Mountain Dog, "we may have bitten off more than we could chew!"
It didn't take long for him to reflect and correct, however, and today Rocky Mountain Dog is a positive success story.
Rocky Mountain Dog is a lifestyle brand that sells canine adventure gear. The goal is to inspire others to get out into the mountains and make memories along the way with their dog. The gear provided is specially meant for the changing terrain and mountain seasons, and are suited for rain, snow, heat, cold, rocks, grass, dirt, and mud.
"We started as Pet Forest and set up a dropship model on Shopify, but we didn't own our own brand or have a clear identity," admits Johnson. "We learned an important lesson from that experience. A brand is everything."
He continues, "We went back to the drawing board after our first attempt and took time to reformulate. It became clear to us that we wanted to connect experiences between the outdoors and your dog, so memories could be made that last a lifetime.
The face and inspiration behind the brand is Butch, Johnson's dog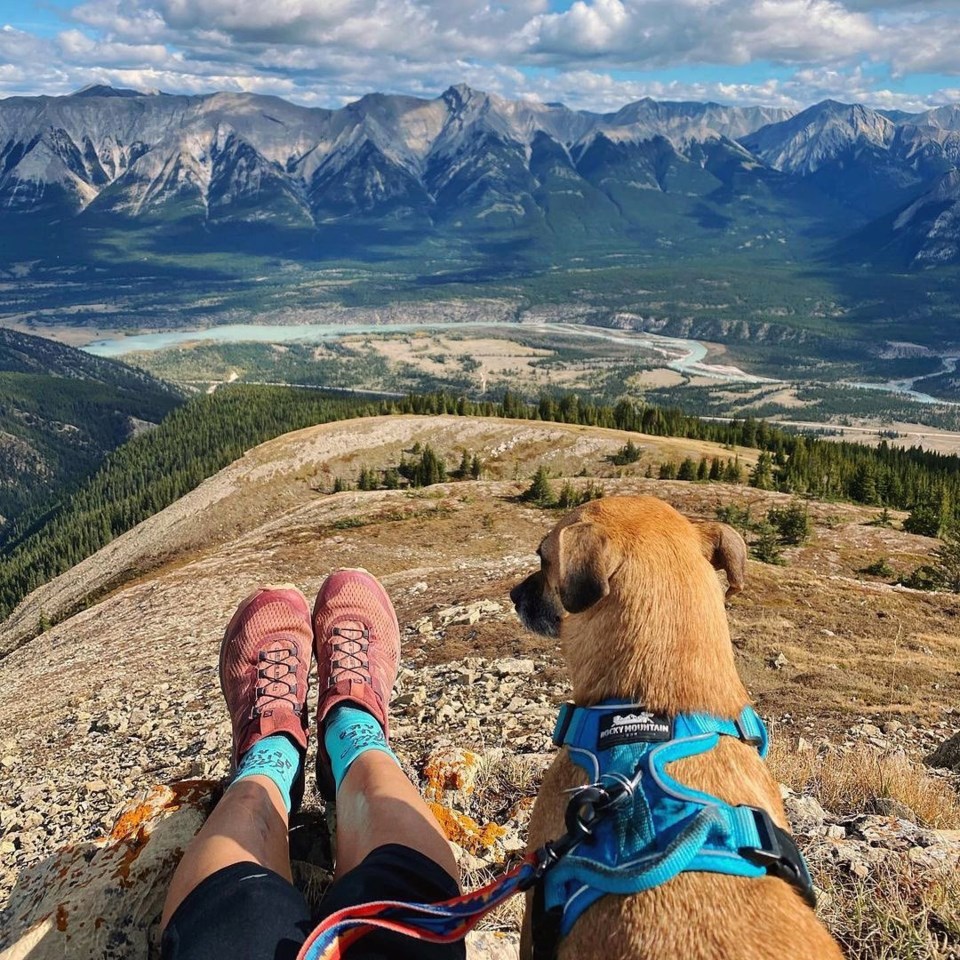 "When I got my dog Butch, I realized how much people invested in their dogs! I would go into pet stores and buy leashes and collars, but honestly, I thought the product was terrible. In those big box national chain stores, I didn't see any connection among lifestyle, a cool design and branding in the products."
Johnson set about to change that by fusing quality and branding into the gear Rocky Mountain Dog sells. With the revised concept, along with Butch and other canine models showing off the gear on Instagram, Rocky Mountain Dog took off and is now celebrating its third anniversary.
"Our harnesses are the best sellers," says Johnson with pride.
Today, Johnson can't imagine a better career.
"I love the fact that when I go hiking, it's part of my job!"
Group hikes used to be part of the business model, and Johnson looks forward to bringing those back as COVID restrictions ease. Meanwhile you can check out the website, along with their newest store in Calgary; and you can catch up with Johnson, Butch, and their pals on Instagram and Facebook.