When the weather outside is frightful, and you want a fire that's delightful, may we suggest spending some time nestled up close and cozy in front of one of these epic mantles.
Malcolm Hotel, 321 Spring Creek Drive, Canmore
From ceiling to floor, this 22-foot fireplace that greets guests in the lobby of the luxury hotel, the Malcolm in Canmore is truly epic. The hotel is a $43 million homage to the town's Scottish heritage, including King Malcolm of Scotland, for whom Canmore is named. The hearth itself makes a pretty big statement and offers guests the chance to warm up in front of a fireplace fit for a king.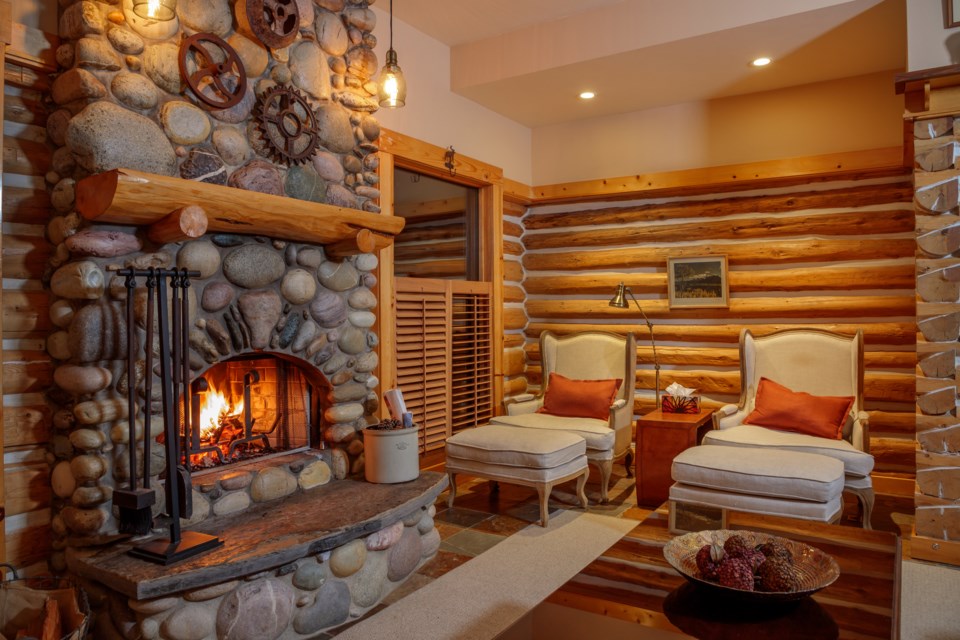 The Laurie Cabin, 1255 Seventh Ave., Canmore
Located just steps from downtown and the local skating pond, this historic log cabin – restored and renovated into a 2,144-square-foot home – melds the modern with the rustic seamlessly. The original cabin, with its fireplace, was home to John Leigh Laurie (1899-1959) – a local educator and advocate for Indigenous treaty rights, who worked closely with neighbouring residents of the Stoney Nakoda First Nation.
In 1957, his Indigenous friends built the cabin for him as a quiet retreat set back from Policeman's Creek, using trees that felled from the current site of the Canmore Nordic Centre. This signature piece of real estate, and its historic fireplace, can be yours. Check the listing here.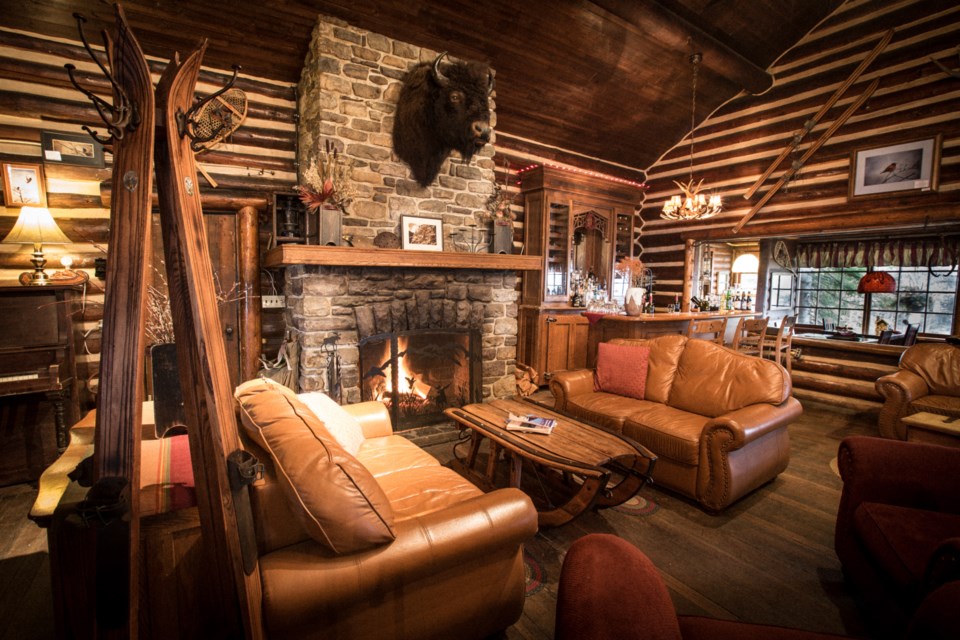 Storm Mountain Lodge, Highway 93 South
These log cabins and main lodge, built in the 1920s by Canadian Pacific Rail, offer a truly rustic experience without having to cross-country ski or hike into the backcountry. Storm Mountain has only welcomed guests during the winter months since 2004 and the main fireplace has kept people toasty warm ever since.
Nestle up in the gorgeous leather couches before a roaring fire and enjoy a warm beverage, while you disengage from modernity and travel back in time to when trains ruled the west.
MountView Barbecue
If you want a truly epic roaring fire, and you have a lot of people to entertain at the same time, check out MountView in Banff. This private event venue with two roundhouses and outdoor space offers a western barbecue menu and entertainment options for groups of all sizes.
The centre of the Cascade and Rundle roundhouses provide space for an indoor bonfire, while outdoor fire pits can keep guests cozy and warm year-round. Marshmallows included!