There is no denying that Treaty 7 territory is gorgeous. Those classic shots that come home with tourists and photographers as mementos of adventures are boundless. But the shots that professional photographer, teacher and speaker Monika Deviat takes in the middle of the night add to the landscape's brilliance. Her unique perspective and process calls upon viewers to think a bit deeper about the universe
Devivat's first DSLR camera was a gift from her parents after she completed her physics degree. She immediately learned to use the manual modes and began taking it to local metal shows. Her concert photography quickly took off from there. Her transition into the night's sky was seamless. Her work has been internationally and nationally published. She also shares her knowledge through her workshops and tutorials.
We sat down with Deviat to learn a little more about what captures her attention and how she gets the shot.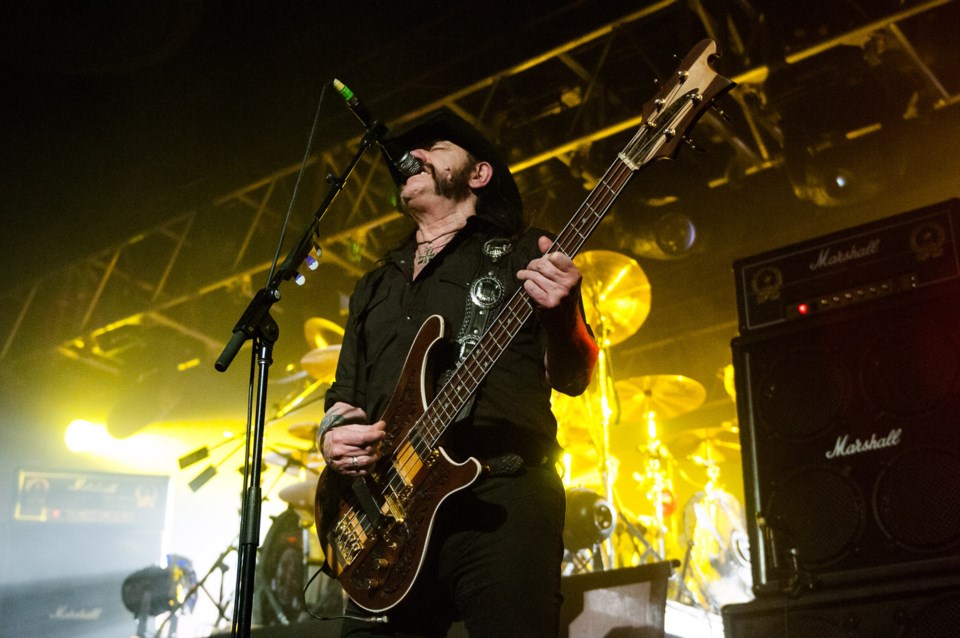 Lemmy of Motörhead by Monika Deviat
51° North: What was your creative outlets growing up?
Monika Deviat: I tried a lot of different things growing up. I played piano as a kid and then picked up the guitar as I was starting University. In high school, I was a mix of a science nerd and art geek, and I almost went to The Alberta University of the Arts instead of University of Calgary, where I ended up studying physics. I'm co-owner of a pole and aerial studio in Calgary (Aradia Fitness) and dance and aerials have been a creative outlet for a long time.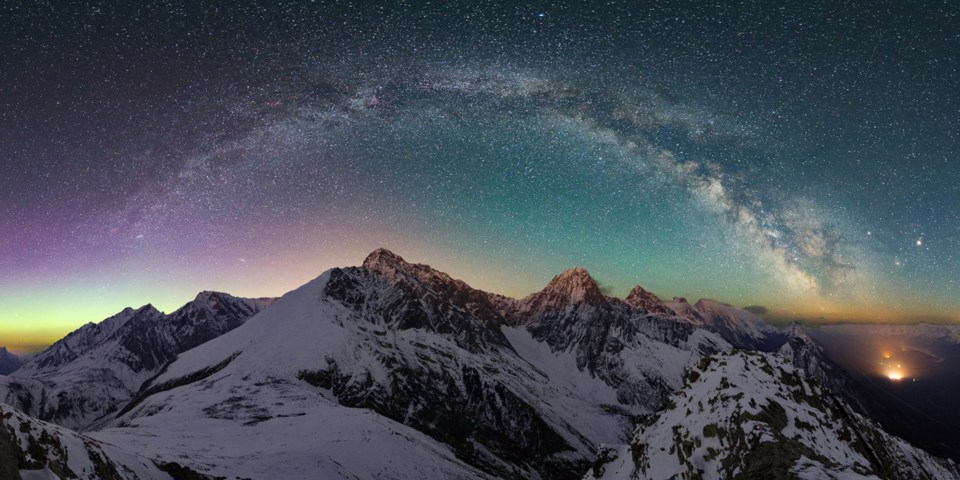 Milky Way in Kananaskis by Monika Deviat
51: What are your influences for photography?
MD: Heavy metal is a big one. It's what started my career and influences some of my more creative shots. I guess my willingness to try things and my independence have influenced the direction my photography took. I tried night photography because while on vacation I came across a photographer in the Okanagan, Stephen Hancock, who shot the Milky Way in the area. I asked if he would take me out to try shooting the galaxy. I looked up what I needed to do online and then somewhat succeeded on my first attempt. Vern Dewit's photo of the Milky Way at Berg Lake inspired me to start hiking and gain experience to be able to shoot at night in the backcountry and on mountain summits.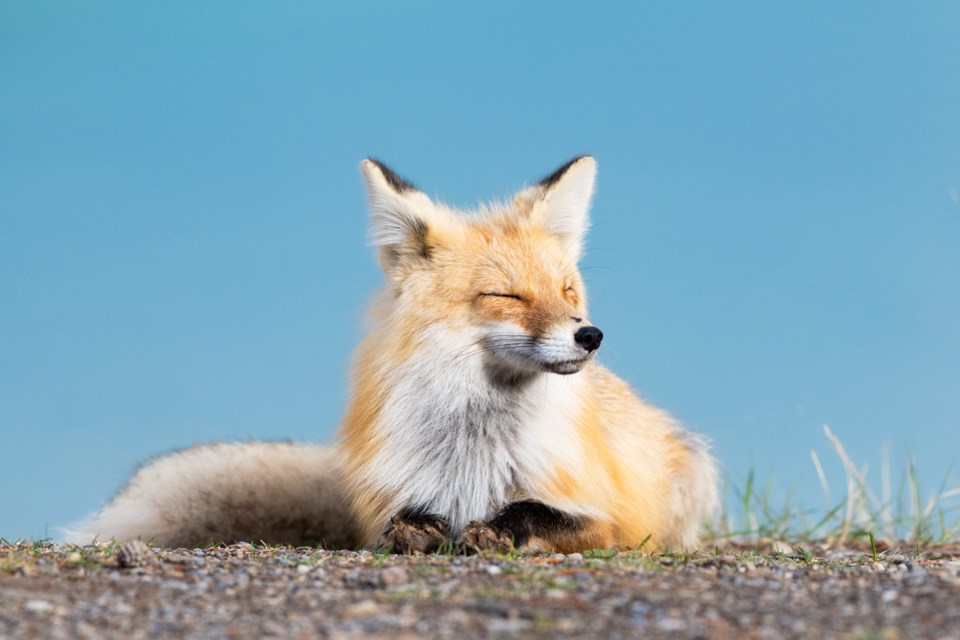 Fox in the sun by Monika Deviat
51: What attracts you so much to shooting at night?
MD: Night photography is one of the most challenging genres. It speaks to my technical side as well as my creative side. It's peaceful under the stars, and there is something very special to me about being out alone under a starry sky.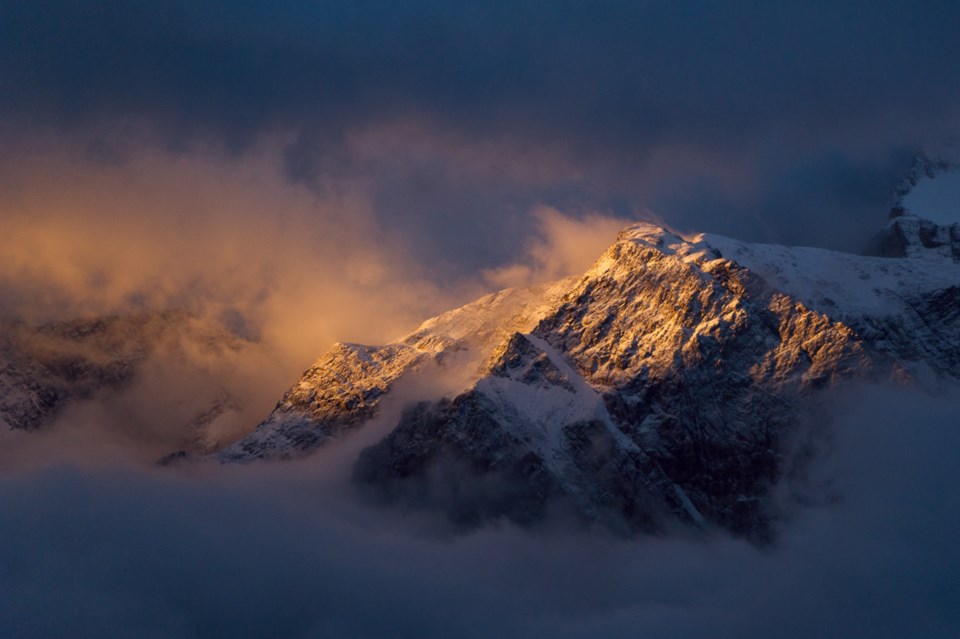 Sunrise in Kananaskis by Monika Deviat
51: How do you prepare for a night shoot?
MD: There are few components to this. Cameras and lenses need to be organized, (lots of) batteries charged, and any additional equipment. The season will dictate what I am taking for layers, hot drinks, hand warmers, etc. The most challenging part is getting an idea for a location and the weather to line up with everything else that may be happening in my schedule. During the two weeks around the new moon, I watch multiple weather forecasts and hope one of my ideas will work out.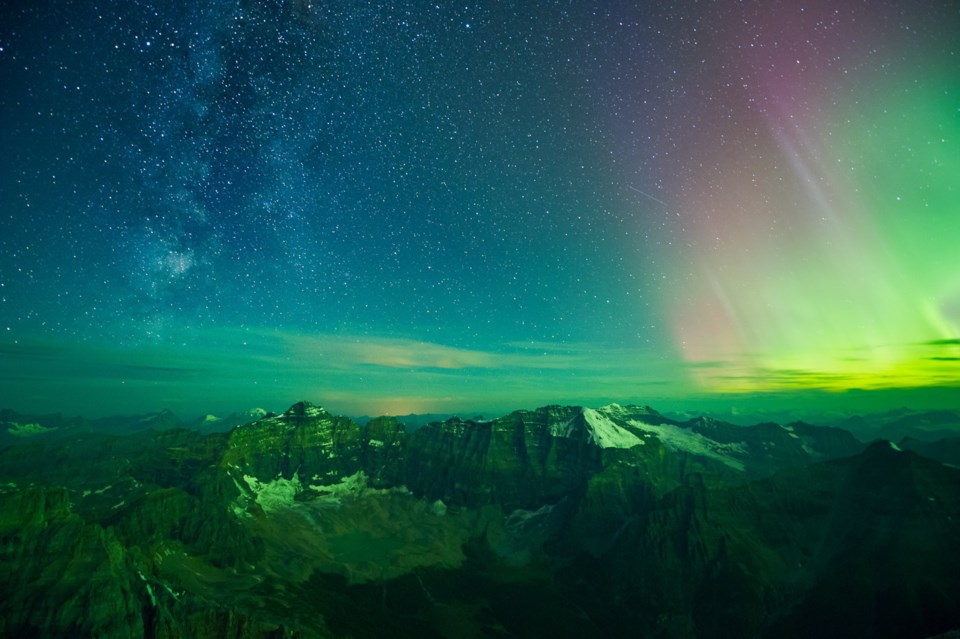 Milky Way over Ten Peaks by Monika Deviat
51: How do concerts and night shoots have in common for you?
MD: Concerts and night shoots do have similar requirements in terms of gear. I need equipment that performs very well under low light conditions. I have full-frame cameras and fast glass. Concerts are fast-paced, and photographers usually only get the first three songs to get all the images. At night I can have a couple of hours to almost sixteen hours of darkness depending on the month, but certain events may only last for a brief moment. I work fast in both situations to maximize my chances of capturing unique moments.
At concerts, I could be fighting the crowd in a pit while outside at night, there is usually no one there except a friend or two on occasion or a small workshop group.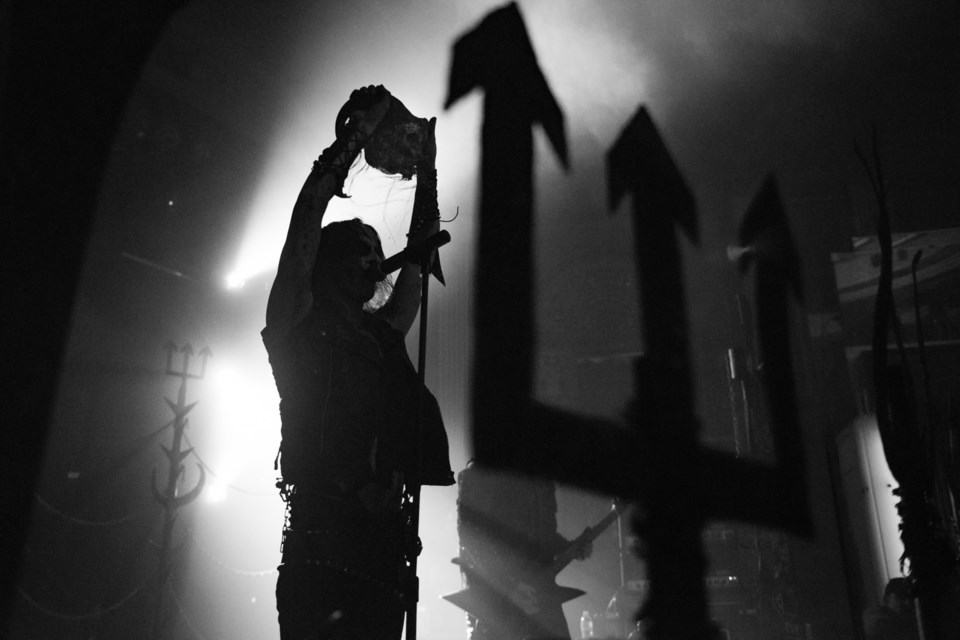 Watain in Calgary by Monika Deviat
51: What can people expect when they take one of your workshops?
MD: Participants can expect to learn a lot! I have a lot of experience in photography, especially night photography, and I'm passionate about sharing what I know. I want my clients to succeed in what they are trying to capture and get excited about the results. Even with group classes, I make sure everyone gets one-on-one time with me, whether they need hands-on help or some questions answered.
I love teaching and have been an instructor, tutor, and speaker in various fields for over 15 years.
To learn more about Monika Deviat, visit - www.monikadeviatphotography.com